Nigerian pastor and relationship expert, Kingsley Okonkwo took to social media a few moments ago to correct certain wrong mindsets christians have about s£x and fasting.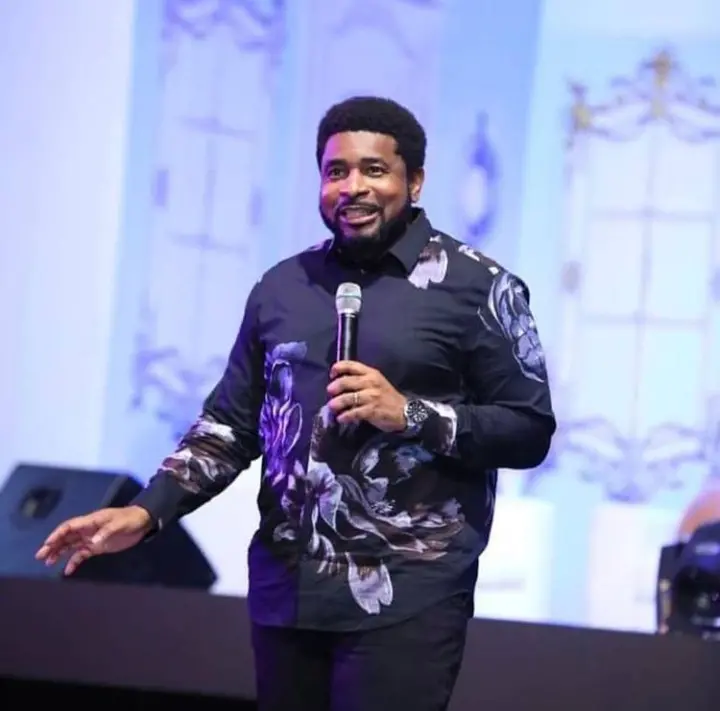 Taking to his official Instagram handle, the relationship expert shared a video of himself explaining why fasting shouldn't stop couples from having s£x. In his submission, the pastor noted that it is a wrong mindset to think that having s£x when you are fasting will make the fast not to be effective.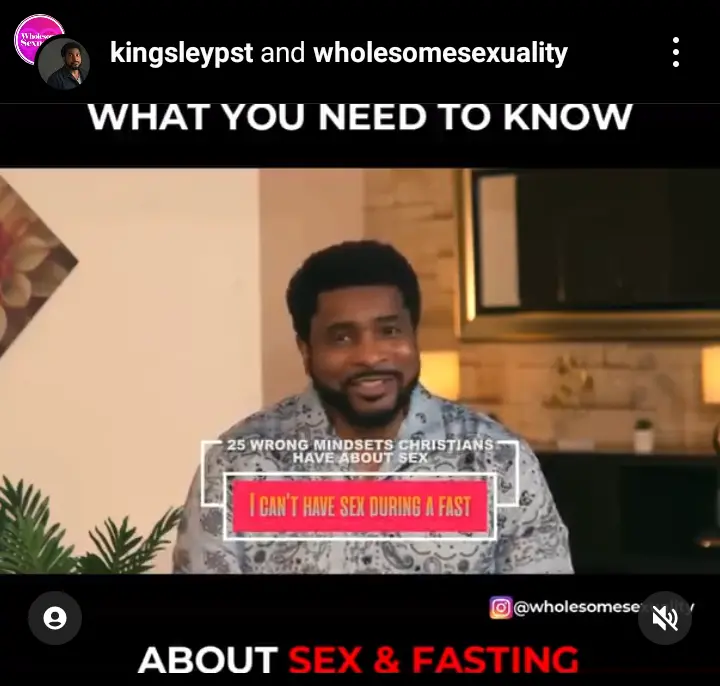 Pastor Kingsley explained that there are different types of fasting and whenever we fast, we are not helping God, rather we are helping our physical bodies to be in tune with God. Fasting is way of suppressing your flesh or body to ensure that your spirit is alive, Kingsley further explained.
Pastor Kingsley is of the opinion that fasting comes in different forms which could be a food fast.
Shortly after he shared the video on his official Instagram account, his post has since been greeted with several reactions as followers took to the comment section to share their opinions and to thank him for the revelation.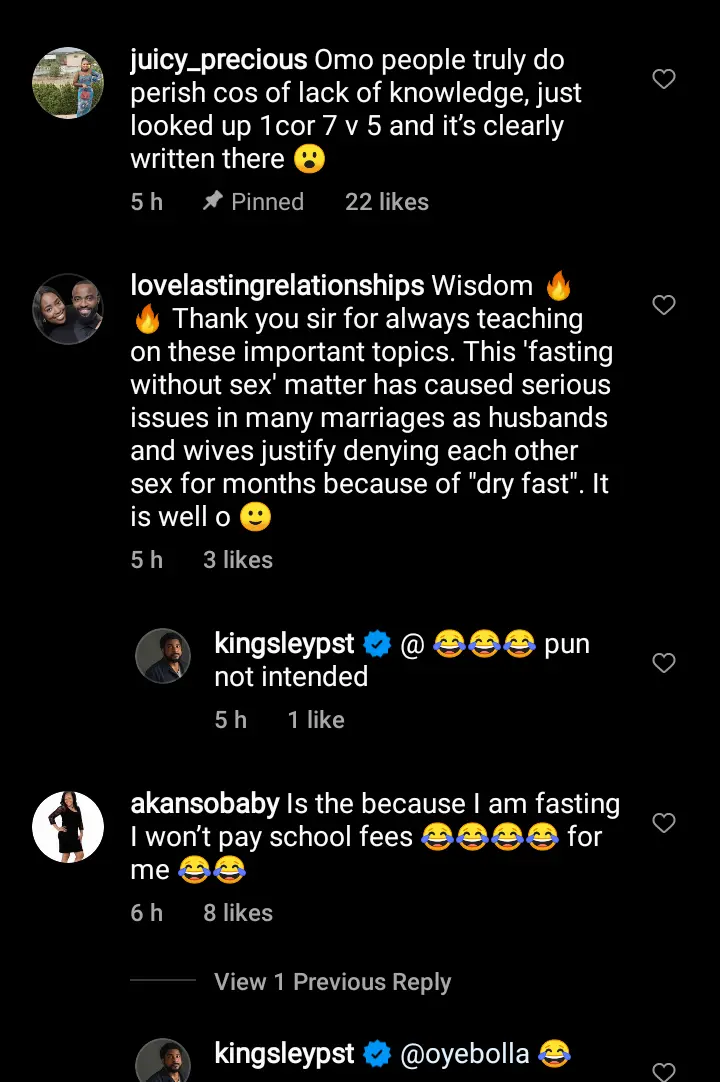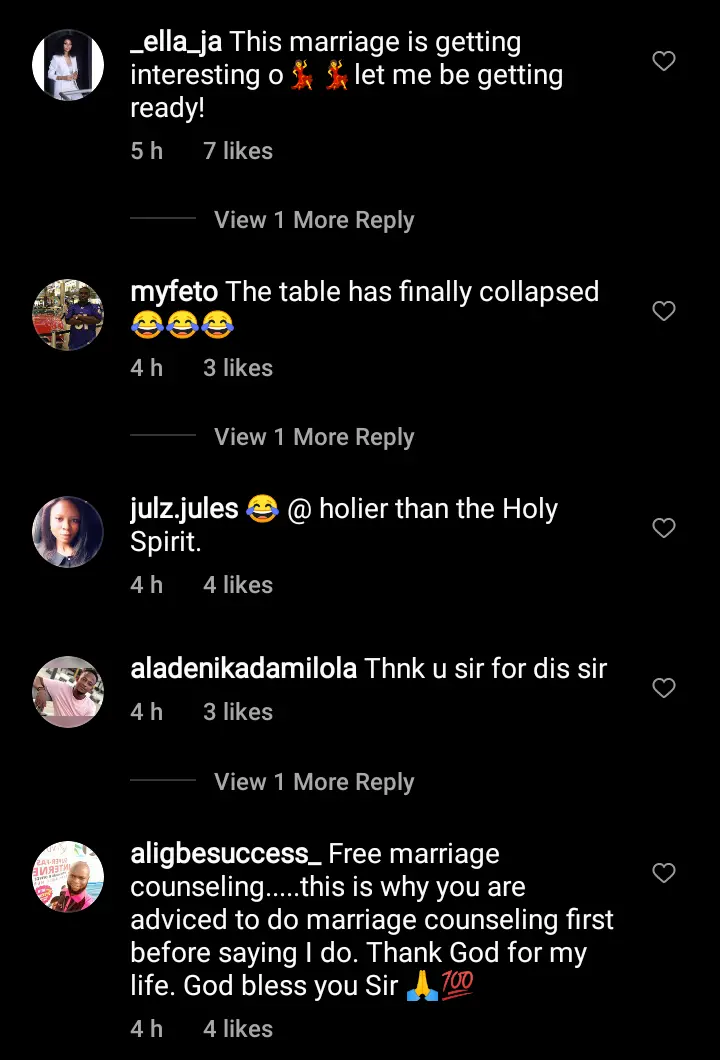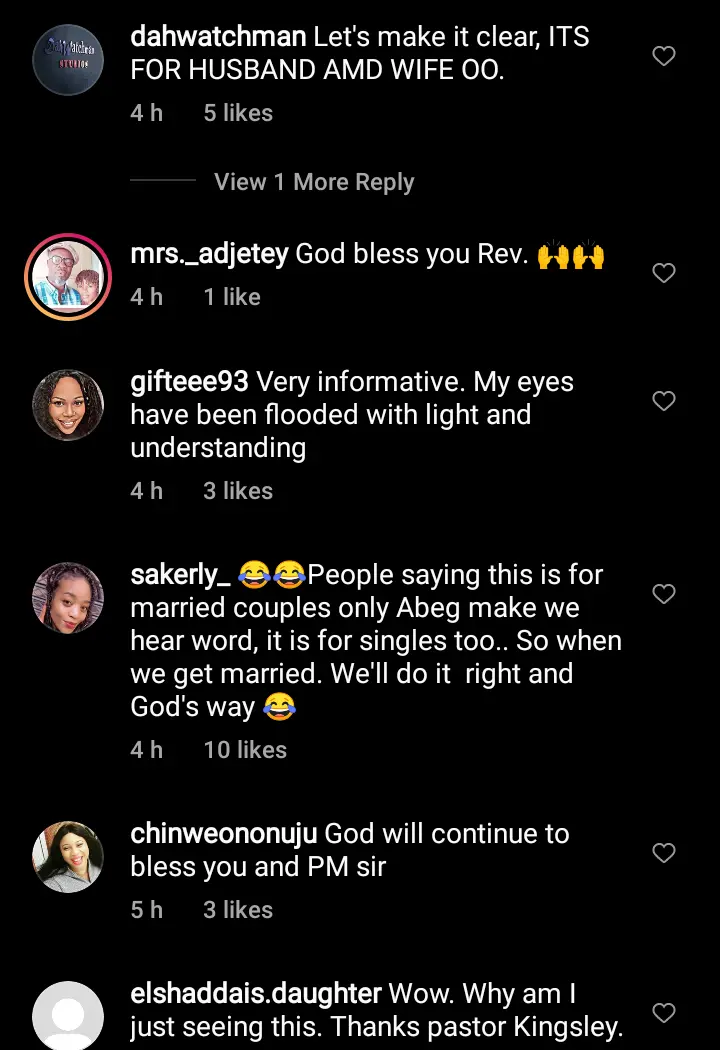 Recall that Kingsley Okonkwo is a Nigerian pastor and a relationship expert.