Why we dismissed certain members of the church through written communication – Pastor Paul Enenche
At the third morning session of the International Ministers Flaming Fire Conference 2022, held at Dunamis International Gospel Centre, Dr. Pastor Paul Enenche, the center's founder and senior pastor, addressed the congregation on the topic of "Fire for Destiny Fulfillment" — the wind and fire of revival.
They are like stubble before the wind, and like chaff that the storm carries away, he said while discussing the tasks of the spirit wind. This is based on Job 21:18, which says, "They are as stubble before the wind."
Then he went on to say that when the wind blows, it clears away the unnecessary garbage from your life, family, ministry, and destiny (Psalm 1:4). Anything in your life that has nothing to do with reality or is not truly important could be blown away. He proclaimed, "In the name of Jesus, I command you to send to the assignment of the wind all the junk surrounding your life, all the garbage in your assignment, all the stubble, all the things that are taking up room around your life where they do not belong."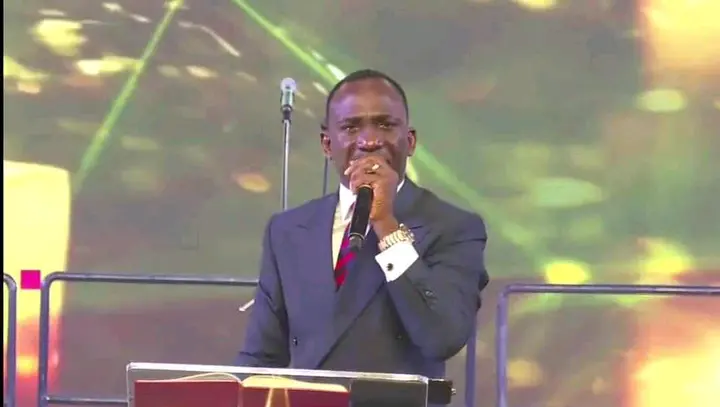 Continuing, he continued, "The godly are not so, but the ungodly are chaff," which suggests both seeds and chaff can be found within the church. Nothing takes up as much room in a seed as the chaff, although there are those who aren't supposed to be there. The arrival of the wheat is hindered by the presence of the chaff. The genuine, actual people who should be participating in the task God has given you.
Next, he clarified the reasoning for the church's former practice of issuing letters of dismissal to certain individuals. He explained, "You know, back in the day in our church, we sent some folks letters and released them from church when we saw their acts and activities and we said, "you know what? It's clear from how you've been behaving that this church is not yours. You are hereby authorized to explore