HOW DR PAUL ENENCHE RECEIVED THE CALL AND 25 YEARS OF GLOBAL IMPACT- Pastor Becky Enenche
PASTOR MRS BECKY ENENCHE at the Kingdom Power and Glory Word Conference 2021 shared how Dr. Paul Enenche impacted lives for 25 years.
Day Four, Morning Session
Thank you Sir for this privilege. When he said to me, "you will talk about your experience". I said, "Me? I am not a visitor". He said, "No, you are the first member". Praise the Lord.
We thank God for His faithfulness to us and like I'd said, everything I have the privilege of standing on this altar, throughout this Convention. I want to knee down to say Thank You Lord for how You have helped us and we give You praise and worship, in Jesus' name.
Amen.
It's been 25 very glorious years. I'm going to try as much as possible to see what can be communicated by the leading of the Holy Ghost in the next few minutes. Now, the vision for Dunamis International Gospel Centre came up in May of 1996. It was the last weekend of May, around 28, 29 of May and God's servant came very restless and said he needed to go, take time to pray and seek the face of God. So, I knew that this was a destiny journey – he was going to pray. So, I decided to take a fast as well. Barrister Deborah here was a baby and so, I couldn't take it dry because I had to breastfeed. We didn't want her food to finish and so, we did that while he took his dry, went out somewhere in the wilderness, Gana Ropp, where the CAPRO Ministry is located and took time before God and God spoke on either side.
This is the interesting thing, as his typical manner was, he came back and said: "So, what did God tell you?" And I'm like, "You didn't even ask me to pray." What if I hadn't?So, I brought out my parchment, he brought out his and God helped us to see confirmation of what He was talking about. It was so amazing. As at that time, neither of us had been in Abuja for anything. I had come in one night to do NYSC things, he had passed through, he flew into Abuja and drove through the City to come into Jos and God said, "Abuja". So, in obedience, by the next, we embarked on our first missionary journey. It was so exciting. We were like, you know, it was really exciting. I remember the energy and the excitement.
He came into Abuja, did the prophetic action. You'll probably watch that in the documentary that we will be having later before the Convention ends and then, ministry started. One of the things that I noticed from God's servant, Dr Pastor Paul Enenche, is his passion for God and a desperate desire to walk in the will of God. Never to assume and never to do anything because that is what is popular. If we were to do what was popular or acceptable, we would probably stay in Jos or in Markurdi or as it was at that time, we had job openings and also training openings in the UK, somewhere in the middle East and also here in Nigeria.
My father by the help of God, a professor of Physiology had secured us vacancies for internal medicine at the Hammersmith hospital in London, UK and when he, pastor Paul told our pastor then, the Pastor of the University Chapel, he said, "If you want to do ministry, go and do it in London. Is it not better to do it in London than to do it here?" But he said, this is what God has instructed and that is what we are going by. Now, he came in for that first apostolic invasion and then, we came in for three more meetings and the first service held at the Option Two restaurant at the Arts and Culture at Area 10 on the 10th of November, 1996. After the grand finale of the three consecutive evangelistic outreaches, we had that meeting. We had 54 persons in attendance, including our mothers, sisters and a few brethren that had come from around. So when they left, we came to like 30 something in the next Sunday.
Two weeks later, they said we can't use that Option Two restaurant in cultural center and then, we had to prayerfully consider where to move to and then, I went to Sheraton and said, "I want to see the Manager" and they said, "which manager?" At that time, I didn't know that there are different managers in the hotel. I said, "Well, we want to use the hall in Sheraton" and so, they said okay, that would be the F and B manager. Come this way and then we said, "we want a hall" and they gave us the price. "No problem, God will provide".
We did that and then, church started. After a few months in six months there about in Sheraton, they said we couldn't use the place again and then we moved around and then we had a meeting in a hotel somewhere and that morning, this I will never forget. God's servant preached a message, he said, "The Wondering and the Wandering is over" because we've been moving, rented places and he said the wandering about and the wondering, where we'll be is over? That day, after the meeting, the first miracle I observed was that we had an income in the offering like never before. We said, this is a confirmation. I'll be talking later about financial practices in the Ministry from the beginning.
Then, we drove to Sheraton and that day, we met some people, a man with his staff. One of our relations is one of the staff. I don't know why we went to the restaurant that afternoon but as we stepped in, we met them and then, "Sir, Dr Paul, it's good to see you. What are you doing here?" Then he explained; "We are here for ministry and so on and so forth." "Hey, you left medical practice and you are here?" We said, "Yes". Then, I don't know how the conversation went and then the man told us, "I have a land somewhere in Area 1, would you like to take a look at it?" We said, "Why not?" He said, "When do you want to go?". If it is now, Pastor would have said yesterday. That is, we should have done it since, since. So we said, "We can go tomorrow, on Monday".
On Monday, Honourable Dogara and some other people were assigned to take us there. So we went and saw the land and he said, "This is the land". We used it for two years and then we paid for the land. Then, we were in Area 1 till we moved to this place and God has been so gracious. For me, I believed that that declaration on that Sunday was a prophetic declaration and the angels rode on the wings of that declarations and by the next day, the wondering and the wandering ended for us as a commission.
The Church was expanded several times and then, we got in here for the ground breaking in September, 2014 where Papa, Bishop David Oyedepo did the ground breaking and it moved with unprecedented speed and by November, 2019 the dedication of this Glory Dome Sanctuary. At completion, it was totally debt free. Again for me, I saw amazing miracles of supplies. It was beyond comprehension. A week to the dedication, there was still a lot that needed to be done and I don't know if I have the permission to give the exact amount that came in but Pastor has preached it before. Enough money came in, everything was done. He insisted, everything must be completed paid for and it was paid for by the time we stepped in here for the dedication. Papa, Bishop David Oyedepo, Pastor E. A Adeboye, Pastor David Ibiyeomie, Pastor Matthew Ashimolowo, the former President of the Nation, President Goodluck Jonathan, the current Vice President, Professor Yemi Osinbajo and a host of others were present at the dedication.
Throughout these 25 years, one of the things that has never cease to amaze me is the intensity and the quality of the miracles, signs and the wonders. I've tried to enumerate them here. If I'm to speak about these miracles, I might be able to say anything else. I'll keep them aside a little and just say a few things. What are some of the things that I observed about God's servant and how God has helped us, the grace of God that has been made available to us in these 25 years. I already mentioned number one, the passion for God.
2. Desperate desire. He would want an anointing, a shift in a dimension and he would go for it until he attains it. I remember like one year or two years into the Ministry, he wanted to see more barren issues handled and other things he wanted to pray about. Then he went on seven days fast on maybe only water and when he used to do it, the first three days will be just dry and then the rest with water and pray. He has told you about, that it was in that meeting that God told him that, it is not hard for that to happen but ensure that you do not share my glory for the things that will be happening and that is what God did.
3. I noticed insistence on the will of God. He would ask God, what do you want us to do. He'd wait until he has that direction and then move on with it
4. His spiritual sensitivity and obedience. Many of us do things because that is what everybody is doing. We put up a handbill for a program because everybody is now doing handbills of so and so program. Everybody is now doing this kind of event and that kind of event. He insisted on being led by God's instruction. I remember a lot of those kind of things. For instance, we were travelling one day and in the air, he had this revelation (it was like a trance) and there was a widow, it was getting towards September and a widow woman was crying in that revelation as he told me and said, "the school is about to resume, how am I going to pay children's school fees?" As soon as he came out of that revelation and we got back and landed, he instituted the wings, I'll be talking about some arms of the ministry that were instituted and that arm helps to cater for widows that are registered there, that are part of it, that we can identify.
Sir, please can I say some figures? Please Sir.
Okay, praise the Lord!
Now, there are times that 15, 30 million thereabout is released at a go personally for scholarships, for these orphans and co. You've heard one of the testimonies that was shared here, a widow woman that testified about her son, who was a beneficiary of one of those scholarships and was in a school in Barkin Ladi area and went out on a project with his colleagues and then, the terrorists apprehended them, surrounded them, about 14 of them and they shot the gun at them and the guns refused to fire. Then, eventually they collected their phones and they released them to go, wondering what kind of human beings are these?
Later, the gunmen, the head of the team saw him two weeks later and said, "What charm do you use, what do you do? Since that day, our guns have not been able to work again. The guns, not engine at the instance of the anointing of God and the mystery was; he's, how do I put it? "Under a scholarship that cannot be killed? The mother testified here, just numerous testimonies.
There are times, somebody is greeting and I turned to Senior Pastor and said, "Oh, this is Mirabel, the sister of this. She has just graduated as a Mechanical Engineer and her sister has also graduated" and he said, "who is that?" I will tell him, "She is one of the people on our scholarship". He even has no idea who they are and they are all over and God has been so gracious and so on and so forth. But that came out of a revelation and divine direction.
5. His brutal integrity. Insistence on things been done with integrity. Insisting on integrity as a key to destiny fulfillment.
6. His marital dignity. Taking your wife, your children along in what you do and in how ministry is carried out.
7. His strict covenant practices. Before I come to that, let me jump to number 8.
8. Brutal personal development. I've noticed over the years that God's servant has not agreed to remain where he is. Before we stepped into ministry, he has prayed for the deaf and the dumb; ears opened, their dumb tongue loosed and all. But at every point in time, he wants to shift, a higher dimension even of deaf and dumb healing. Then he wants to shift dimension of healing for cripples, dimension of healing for this. I remember for years, you will find him, buried his head inside books; T. L Osborn, Oral Roberts, just name it. He's looking at those pictures, reading them, then the videos, he's watching them. He has watched the videos, Morris Cerullo outreaches, T. L Osborn outreaches and he's watching them. By the time you are even seeing those crowd, it becomes internalized and becomes a manifestation.
During lockdown, many people spent it whiling away time, sleeping, eating, getting fat or whatever it was you are doing. He would be awake through the night, minus his usual prayer schedules. He was developing himself, improving his skills, he was doing things. He would do courses, do things, learn, study, he would be engrossed in those videos of miracles and those kind of things – Aggressive development.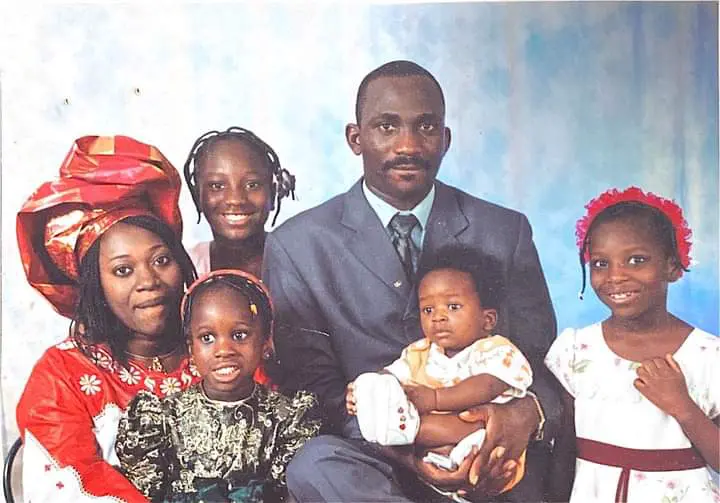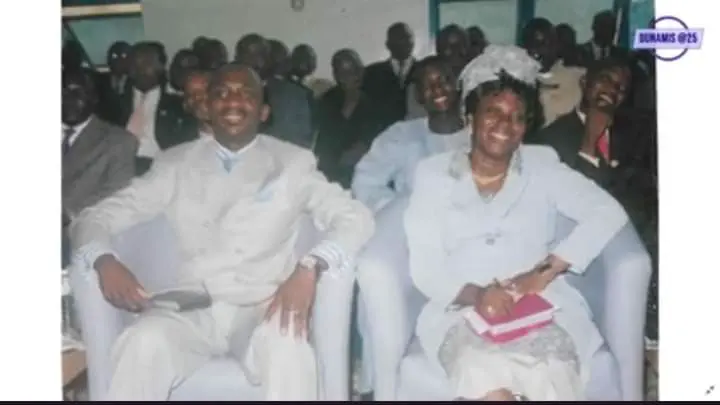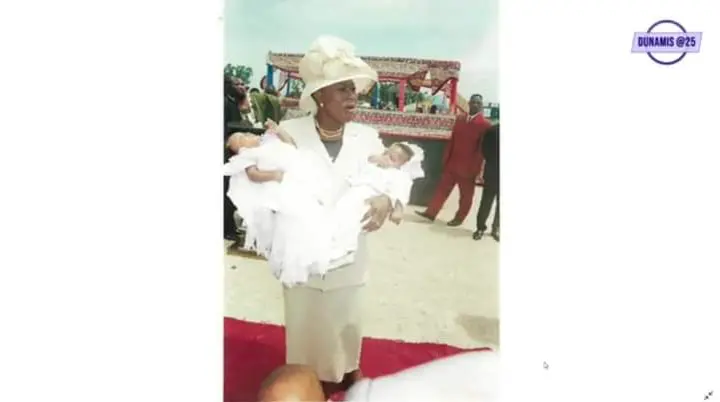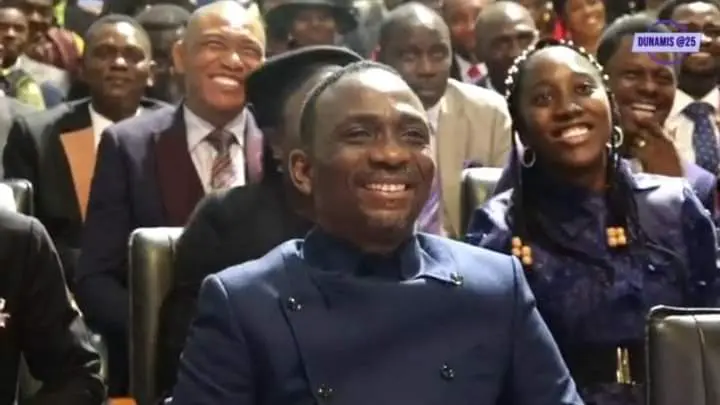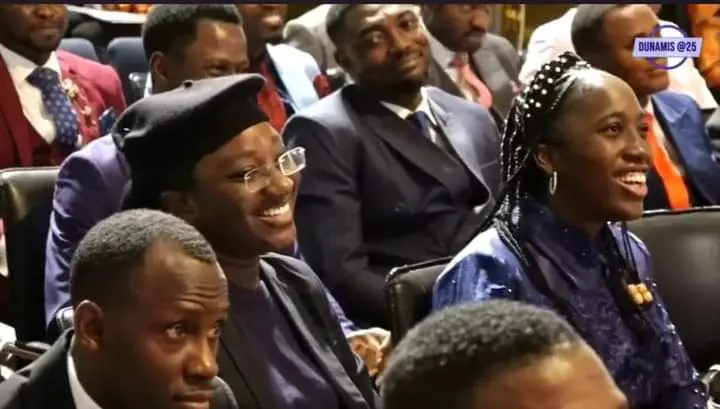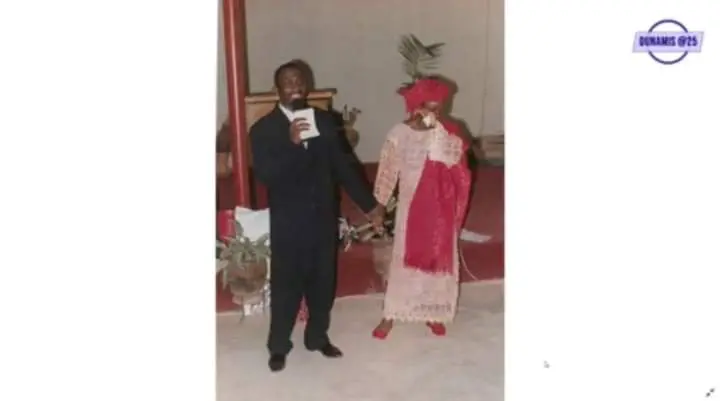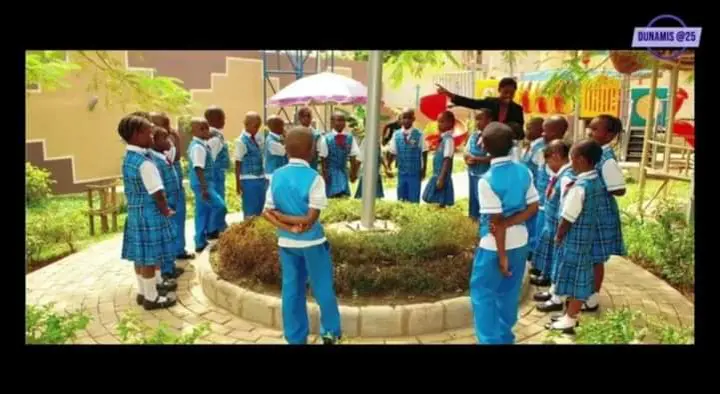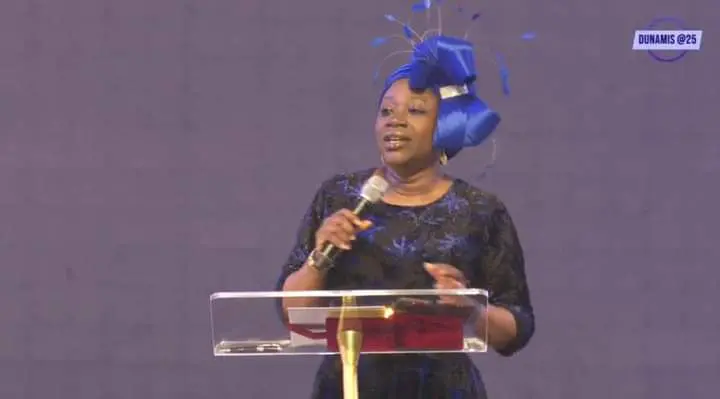 Share this post below
??
Want To Advertise On Nobelie?
Click Here
Or Chat Us On Whatsapp
+2349028041964
| Send a mail to
realnobelie@gmail.com or ads@nobelie.com
NOTE:- After Dropping Comment Wait A While, Your Comment Will Appear After Moderation!!