Pastor Anny Ikebudu and his wife, Stephanie Adaeze Ikebudu have welcomed quadruplets after 19 years of marriage.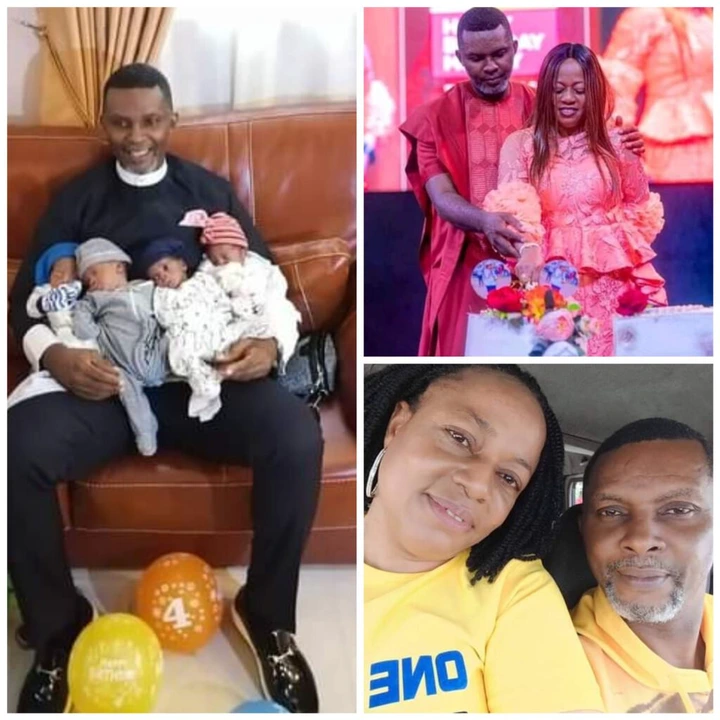 The motivational speaker, life coach and resident pastor of the House On The Rock church in Aba, Abia State, took to his official Facebook page on Sunday, December 19, to announce the good news.
"Jehovah El Effizzy has overwhelmed my wife and I with His mercy. After 19 years of waiting….He gave us 4 at a go. Join me and praise God. Aka Chukwu di involved. Team Grace and Glory." he wrote.
"God is ubber awesome" he added.