Sister Catherine better known as Sister Kate is a famous evangelist whose sermons are focused on revelations about the rapture.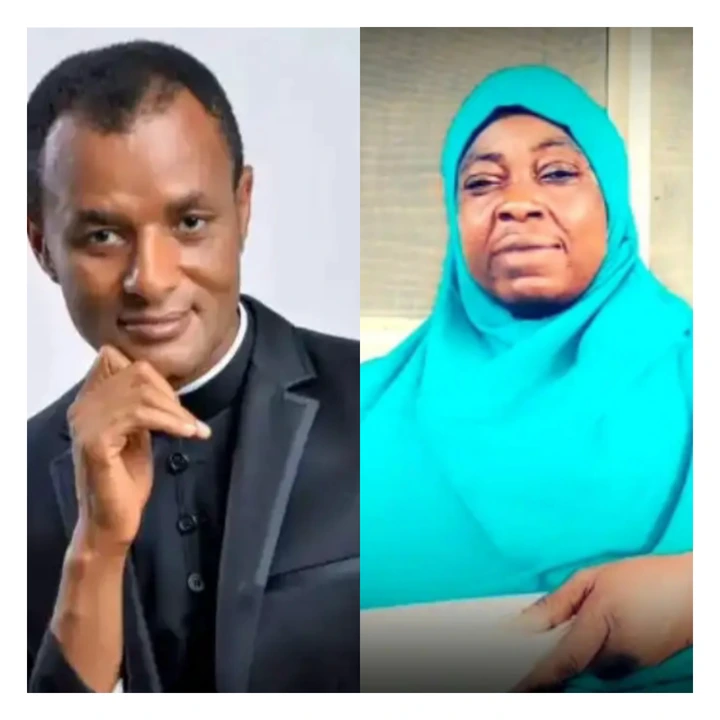 In a video posted on YouTube few minutes ago, she revealed a message she claimed to have received from the Lord about Reverend Father Oluoma's sermon on drinking of alcohol.
Recall that Reverend Father Oluoma Chinenye John, a Catholic priest of the Catholic Archdiocese of Abuja had preached that drinking of alcohol was not a sin. According to him, alcohol is medical and biblical and won't prevent anyone from making Heaven. But he had advised that people should not abuse it.
According to Sister Kate from the video posted today, taking of alcohol is a sin and will make one miss Heaven. She said this while listing some acts that God frowns at. According to Sister Kate from the video: "Many people don't know that Jesus is coming soon. Some don't even know that smoking, drinking of alcohol, womanizing and others are sins against God. We must stay away from doctrines and teachings that uphold all these things. God showed me these things that I am saying to you today in a revelation".
Do you think taking of alcohol is a sin against God?
Please like & share this article with your friends online, and kindly follow us for more interesting religious contents from men of God in Nigeria.