Most of the people who do not know the Torah are responsible for the perception of the disparity of Paul's writings. It is the insemination of roman catholic theological platitudes that cause such confusion. The people who raise contentions against the letters that Paul wrote often do not know scripture, prophecy, covenant concepts nor do they understand Paul's writing style. Paul & The so-called "Old Testament" Agree. He was very much a Hebrew man with a Hebrew mind.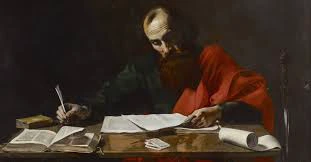 You must know who the intended audience is to understand even the obscure among the most famous "Paul" soundbites whereas not knowing will lead you to believe that Paul was preaching "lawlessness":
Galatians 2:19: For I through the law am dead to the law, that I might live unto God.
Galatians 5: It is for freedom that Christ has set us free. Stand firm, then, and do not be encumbered once more by a yoke of slavery.
Galatians 5:1-5: Take notice: I, Paul, tell you that if you let yourselves be circumcised, Christ will be of no value to you at all. Again I testify to every man who gets himself circumcised that he is obligated to obey the whole law. You who are trying to be justified by the law have been severed from Christ; you have fallen away from grace. But by faith, we eagerly await through the Spirit the hope of righteousness. For in Christ Jesus neither circumcision nor uncircumcision has any value. All that matters is faith, expressed through love.
(Precept contribution by Johnny Good):
Paul preached about wives being vanity and paul preached about copulation being unclean!
Isaiah 56:4
For thus saith the LORD unto the eunuchs that keep my sabbaths, and choose the things that please me, and take hold of my covenant;
Ecclesiastes 9:9
Live joyfully with the wife whom thou lovest all the days of THE LIFE OF THY VANITY, which he hath given thee under the sun, ALL THE DAYS OF THY VANITY: for that is thy portion in this life, and in thy labour which thou takest under the sun.
(UNCLEAN)
Leviticus 15:16-18
And if any man's seed of copulation go out from him, then he shall wash all his flesh in water, and be UNCLEAN until the even.
And every garment, and every skin, whereon is the seed of copulation, shall be washed with water, and be UNCLEAN until the even.
The woman also with whom man shall lie with seed of copulation, they shall both bathe themselves in water, and be UNCLEAN until the even.
(Contribution By Nova Brown):
Deuteronomy 24:14 Thou shalt not oppress a hired servant that is poor and needy, whether he be of thy brethren, or of thy strangers that are in thy land within thy gates: At his day thou shalt give him his hire, neither shall the sun go down upon it; for he is poor, and setteth his heart upon it: lest he cry against thee unto the LORD, and it be sin unto thee.
James 5:4 Behold, the hire of the labourers who have reaped down your fields, which is of you kept back by fraud, crieth: and the cries of them which have reaped are entered into the ears of the Lord of sabaoth.
(Contribution by Richardson Kelly):
Too easy, Apostle Paul quoted from Torah. Here's a sample of teaching I've done.
PROPER EXEGESIS OF ROMANS 9:
Romans 9 is addressing the Northern Kingdom and the Southern Kingdom. Unfortunately, you will not see the Northern Kingdom and the Southern Kingdom properly identified in what we call the New Testament. Throughout what is labeled the "Old Testament" we see after Israel split those names are the primary names used for the 10 tribes that went under the authority of Jeroboam and the 2 tribes that went under Rehoboam King Solomon's son. (See: 2 Kings chapter 17)
When we look closer to the letters of the Apostle Paul, we see these words of confusion, "Jew and Gentile."
Unfortunately, Christianity and Judaism have warped the word "Gentile" which simply means "Nation" and associate it with paganism and heathen. This psychologically created an "us against them." Through subjected bias of Christianity and likewise the Jewish community as with knowing them, they created the delusion in thinking that the word "Jew" in this text is referring to the "Southern Kingdom" which was is called "Nation of Judah" are better than Gentiles when in this case is the "The Northern Kingdom" who were also referred to as Ephraim, Israel and etc. The entire chapter of Romans 9 is referring to all of Israel.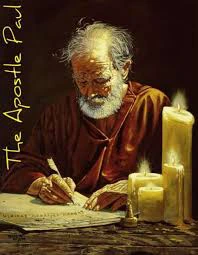 PAUL'S WORDS
Romans 9:9 (KJV)
"For this is the word of promise, At this time will I come, and Sara shall have a son."
PRECEPT
Genesis 18:10 (KJV)
"And he said, I will certainly return unto thee according to the time of life; and, lo, Sarah thy wife shall have a son. And Sarah heard it in the tent door, which was behind him."
Genesis 18:14 (KJV)
"Is anything too hard for the LORD? At the time appointed I will return unto thee, according to the time of life, and Sarah shall have a son."
PAUL'S WORDS
Romans 9:12 "
It was said unto her, The elder shall serve the younger."
PRECEPT
Genesis 25:23 (KJV)
"And the LORD said unto her, Two nations are in thy womb, and two manners of people shall be separated from thy bowels; and the one people shall be stronger than the other people, and the elder shall serve the younger."
PAUL'S WORDS
Romans 9:12 (KJV)
"It was said unto her, The elder shall serve the younger."
PRECEPT
Malachi 1:2-3 (KJV)
"I have loved you, saith the LORD. Yet ye say Wherein hast thou loved us? Was not Esau Jacob's brother? saith the LORD: yet I loved Jacob, And I hated Esau and laid his mountains and his heritage waste for the dragons of the wilderness."
PAUL'S WORDS
Romans 9:15 (KJV)
"For he saith to Moses, I will have mercy on whom I will have mercy, and I will have compassion on whom I will have compassion."
PRECEPT
Exodus 33:19 (KJV)
"And he said, I will make all my goodness pass before thee, and I will proclaim the name of the LORD before thee; and will be gracious to whom I will be gracious, and will shew mercy on whom I will shew mercy."
PAUL'S WORDS
Romans 9:17 (KJV)
"For the scripture saith unto Pharaoh, Even for this same purpose have I raised thee up, that I might shew my power in thee, and that my name might be declared throughout all the earth."
PRECEPT
Exodus 9:16 (KJV)
"And in very deed for this cause have I raised thee up, for to shew in thee my power; and that my name may be declared throughout all the earth."
PAUL'S WORDS
Romans 9:20 (KJV)
"Nay but, O man, who art thou that repliest against God? Shall the thing formed say to him that formed it, Why hast thou made me thus?"
PRECEPT
Isaiah 29:16 (KJV)
"Surely your turning of things upside down shall be esteemed as the potter's clay: for shall the work say of him that made it, He made me not? or shall the thing framed say of him that framed it, He had no understanding?"
Isaiah 45:9 (KJV)
"Woe unto him that striveth with his Maker! Let the potsherd strive with the potsherds of the earth. Shall the clay say to him that fashioneth it, What makest thou? or thy work, He hath no hands?"
PAUL'S WORDS
Romans 9:24 KJV
"even us, whom he hath called, not of the Jews only, but also of the Gentiles?"
Romans 9:25-26 (KJV)
"As he saith also in Osee, I will call them my people, which were not my people; and her beloved, which was not beloved. And it shall come to pass, that in the place where it was said unto them, Ye are not my people; there shall they be called the children of the living God."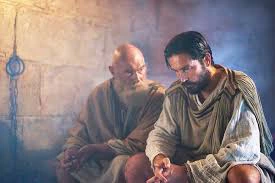 PRECEPT
Hosea 2:23 (KJV)
"And I will sow her unto me in the earth, and I will have mercy upon her that had not obtained mercy; and I will say to them which were not my people, Thou art my people; and they shall say, Thou art my God."
Hosea 1:10 (KJV)
"Yet the number of the children of Israel shall be as the sand of the sea, which cannot be measured nor numbered; and it shall come to pass, that in the place where it was said unto them, Ye are not my people, there it shall be said unto them, Ye are the sons of the living God."
PAUL'S WORDS
Romans 9:27-28 (KJV)
"Esaias also crieth concerning Israel, Though the number of the children of Israel be as the sand of the sea, a remnant shall be saved: For he will finish the work, and cut it short in righteousness: because a short work will the Lord make upon the earth."
PRECEPT
Isaiah 10:22-23 (KJV)
"For though thy people Israel be as the sand of the sea, yet a remnant of them shall return: the consumption decreed shall overflow with righteousness. For the Lord GOD of hosts shall make a consumption, even determined, in the midst of all the land."
1 Corinthians 3:1-5:
"Brothers, I could not address you as spiritual, but as worldly—as infants in Christ. I gave you milk, not solid food, for you were not yet ready for solid food. In fact, you are still not ready, for you are still worldly. For since there is jealousy and dissension among you, are you not worldly? Are you not walking in the way of man?… For when one of you says, "I follow Paul," and another, "I follow Apollos," are you not mere men? What then is Apollos? And what is Paul? They are servants through whom you believed, as the Lord has assigned to each his role."
Hebrews 5:7-14:
"In the days of his flesh, Jesus offered up prayers and supplications, with loud cries and tears, to him who was able to save him from death, and he was heard because of his reverence. Although he was a son, he learned obedience through what he suffered. And being made perfect, he became the source of eternal salvation to all who obey him, being designated by God a high priest after the order of Melchizedek."About this we have much to say, and it is hard to explain, since you have become dull of hearing. For though by this time you ought to be teachers, you need someone to teach you again the basic principles of the oracles of God. You need milk, not solid food, for everyone who lives on milk is unskilled in the word of righteousness, since he is a child. But solid food is for the mature, for those who have their powers of discernment trained by constant practice to distinguish good from evil."
Paul even says in Acts 24:10–21: "Knowing that you have been a judge over this nation for many years, I gladly make my defense. You can verify for yourself that no more than twelve days ago I went up to Jerusalem to worship. Yet my accusers did not find me debating with anyone in the temple or riling up a crowd in the synagogues or in the city. Nor can they prove to you any of their charges against me.
"I DO CONFESS to you, however, I WORSHIP THE GOD OF OUR FATHERS ACCORDING TO THE WAY, WHICH THEY CALL A SECT. I BELIEVE EVERYTHING THAT IS LAID DOWN → by THE LAW AND WRITTEN IN THE PROPHETS ← (The TaNaKh), AND I HAVE THE SAME HOPE IN GOD THAT THEY THEMSELVES CHERISH, THAT THERE WILL BE A RESURRECTION OF BOTH THE RIGHTEOUS AND THE WICKED. In this hope, I strive always to maintain a clear conscience before God and man. After several years, then, I returned to Jerusalem to bring alms to my people and to present offerings (Offerings were lawfully instructed). At the time they found me in the temple, I was ceremonially clean and was not inciting a crowd or an uproar (He observed the ceremonial instructions because he "kept" Torah). But there are some Jews from the province of Asia who ought to appear before you and bring charges, if they have anything against me. Otherwise, let these men state for themselves any crime they found in me when I stood before the Sanhedrin, unless it was this one thing I called out as I stood in their presence: 'It is concerning the resurrection of the dead that I am on trial before you today."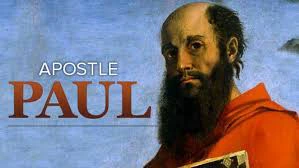 Paul was arguing and being persecuted over his belief in the sovereignty of The resurrected Messiah Yahushua, Ha Mashiach (whom anglicizers refer to as Jesus Christ). He never EVER argued against Torah principles. He used greek writing methods to belabor his points. He did this often. Paul's letters are not scripture. Every time that the word scripture is mentioned by Paul, any other disciple or The messiah himself they are always referring to The Law of Moses and the Written prophets as Paul states in the aforementioned passage of Acts 24. The epistles are written instructions to the called out assemblies of believers of the messiah that were often written to address specific issues in those assemblies concerning reoccurring issues that were becoming problematic. Paul was writing to people that already knew and observed the ways of Torah as the messiah instructed in Matthew 23:2. Even Acts 17:11 shows us what scripture was to these people. "Now the Bereans were more noble-minded than the Thessalonians, for they received the message with great eagerness and examined the Scriptures (not Acts, Not Matthew-John, Not Revelation or any letter to the assemblies) every day to see if these teachings were true. Paul was a masterful Torah scholar who taught Torah. This is why 2 Peter 3:15–18 states:
"And remember, our Lord's patience gives people time to be saved. This is what our beloved brother Paul also wrote to you with the wisdom God gave him; speaking of these things in all of his letters. Some of his (Paul's) comments are hard to understand, and those who are ignorant and unstable have twisted his letters to mean something quite different, just as they do with other parts of Scripture. And this will result in their destruction. You already know these things, dear friends. So be on guard; then you will not be carried away by the errors of these wicked people and lose your own secure footing. Rather, you must grow in the grace and knowledge of our Lord and Savior Jesus Christ."
If this sort of people understood the Torah, they would not castigate Paul.