Apostle Joseph Ayo Babalola started his ministry in 1928 and God began to work with him confirming His Word with outstanding miracles, notable signs and wonders.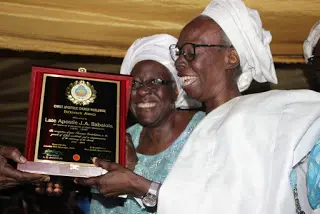 He became a force to be reckoned with in the Nigerian church and became the leader of the pentecostal movement in Nigeria. His name was virtually on every lip both of friends and foes, admirers and critics.
Babalola , however remained single and many of his family members, followers and colleagues were becoming curious as to why he was not considering marriage being a church leader. After persistent pressure, Joseph Ayo Babalola got married to Dorcas on April 25, 1935.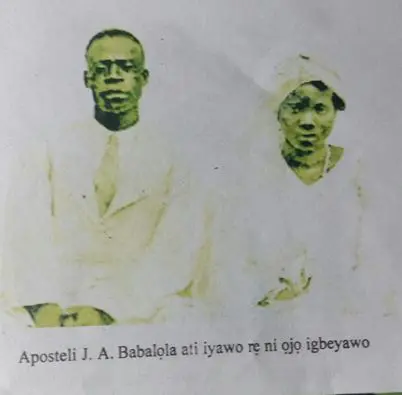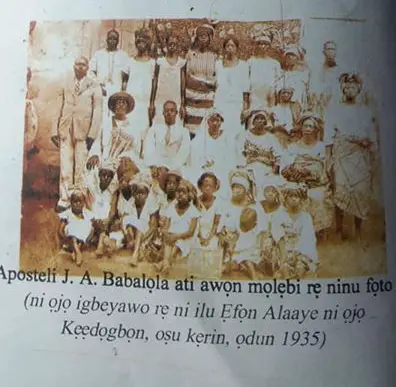 Photos taken at Apostle Ayo and Dorcas Babalola's wedding in 1935
The wedding took place at the first Aladura assembly at Efon Alaaye and was conducted by Pastor David Odubanjo, Pastor J.S.B Odusona and Pastor Medaiyese. Also,about 6000 people attended the wedding and he received a total gift of 3 pounds, 10 shillings and 6 pence.
Apostle Babalola met his wife a virgin and had to give her 2 pounds and 10 shillings for the virginity, a custom of the Yoruba people at that time. During their lifetime, Babalola used to call his wife " Mama Abiye" and Dorcas would also call him "Baba Abiye". They settled down in Efon Alaaye.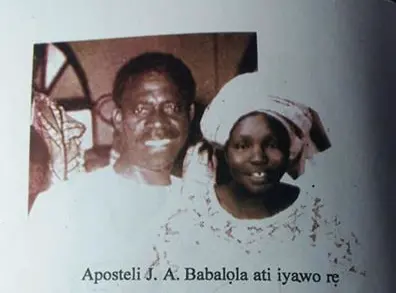 Apostle Babalola and his wife
However, Ayo Babalola died on 6th , July,1959, while Dorcas died at Ilesa on December 28, 1993 and was laid to rest on January 15, 1994 behind CAC, Okesa.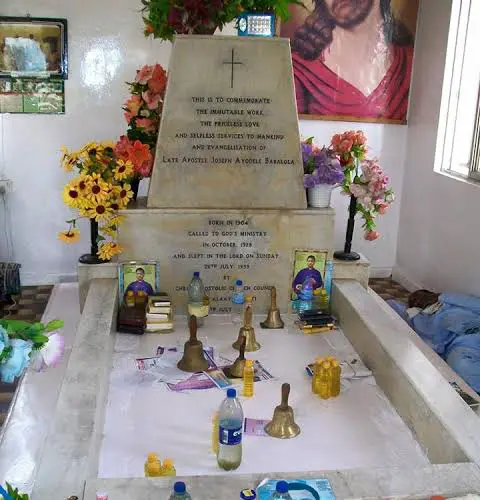 Apostle Ayo Babalola's tomb
Before their death,their union produced four children. One died when the great apostle was still alive. Another of the children who had sickle cell anaemia also died in 1968.Presently there are two of the children of the late Apostle who are still alive.
Mrs Eunice Wuraola Ogini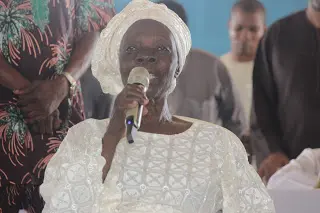 She is the matron of CAC Okesa DCC headquarters, Ilesa Osun state .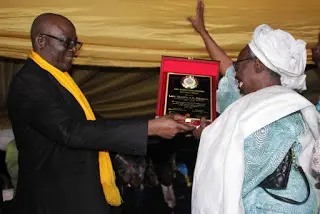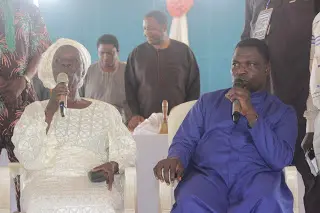 Mrs Eunice Wuraola Ogini with the CAC General Evangelist, Prophet H. Oladeji
Mrs. Apeke Adeniyi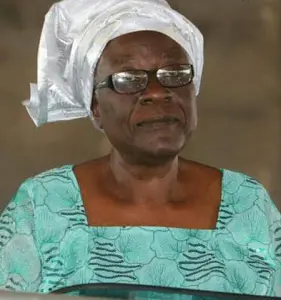 She is the last child of the great evangelist and was formerly a banker with the defunct cooperative bank . She is now following in the footsteps of his father by serving in God's vineyard.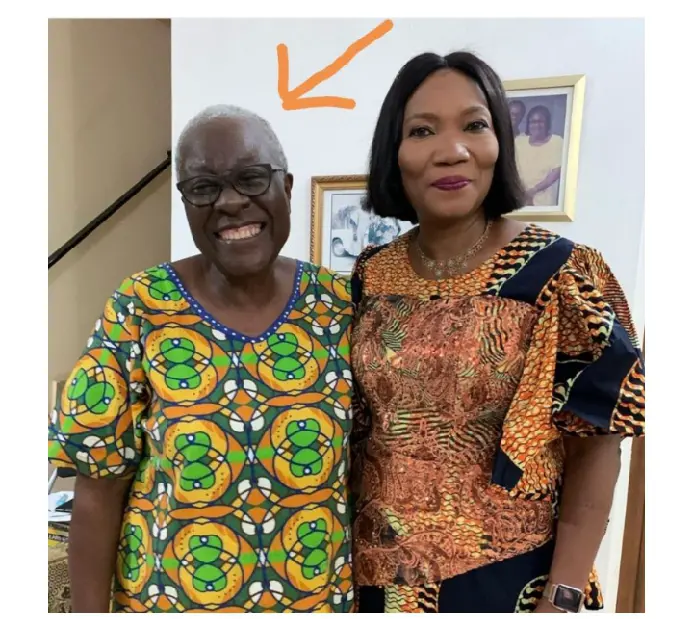 Mrs Apeke Adeniyi with Pastor Mrs Adejumo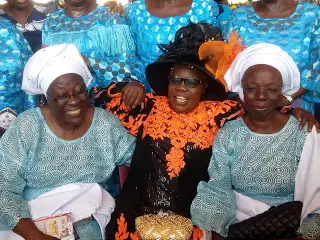 Mrs Apeke Adeniyi and Mrs Wuraola Ogini with Lady Evangelist Bola Are.