Meet these 10 prominent pastors in Nigeria that are genuinely called by God
Meet these 10 prominent pastors in Nigeria that are genuinely called by God
Benson Idahosa
Benson Andrew Idahosa (11 September 1938 – 12 March 1998), was a Charismatic Pentecostal preacher.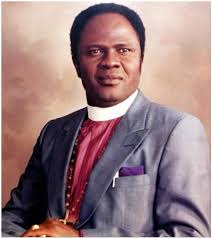 Founder of Church of God Mission International, Archbishop Benson Idahosa was popularly referred to as the father of Pentecostalism in Nigeria. Benson Andrew Idahosa was the founder of Benson Idahosa University (BIU) in Benin City, Edo State, Nigeria. His only son, Bishop F.E.B. Idahosa, is now the President, Benson Idahosa University (BIU), Founder/President of Big Ben's Children Hospital, Vice-President of All Nations For Christ Bible Institute International, among other positions.
Enoch Adeboye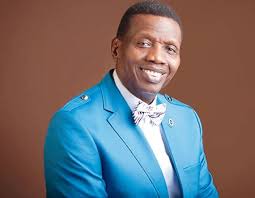 Enoch Adejare Adeboye was born on 2 March, 1942 in Ifewara, near Ife, in Osun State, Nigeria. He went to the University of NIgeria (UNN) in Nsukka but because of the Nigeria Civil War, he completed his first degree in the University of Ife (now Obafemi Awolowo University) graduating with a bachelor's degree in Mathematics in 1967. That same year, he married Foluke Adenike. They have four children namely: Adeolu Adeboye, Bolu Adubi (nee Adeboye), Leke Adeboye and Dare Adeboye. In 1969, he obtained a master's degree in hydrodynamics from University of Lagos. He joined the Redeemed Christian Church of God in 1973 and began interpreting Yoruba to English by Pastor Josiah Olufemi Akindayomi. In 1975, he obtained a Ph.D. in Applied Mathematics from the University of Lagos. He holds a position as Professor of Mathematics at University of Lagos.
He was ordained a pastor of the Redeemed Christian Church of God in 1977. He became General Overseer of the church in 1981. For three years, he filled the role part-time at Unilorin before giving up his university position to preach full-time.
The church, which was not well known prior to Adeboye becoming the General Overseer, currently has several branches globally in about 196 nations (as at March 2017), including more than 14,000,000 in Nigeria. Adeboye has stated that his aim is to put a church within five minutes walking distance in developing cities and five minutes driving distance in developed cities.
Adeboye is considered a preacher of the Prosperity gospel, a claim he does not deny, saying that "Pentecostals have such an impact because they talk of the here and now, not just the by and by… while we have to worry about heaven, there are some things God could do for us in the here and now.
William Kumuyi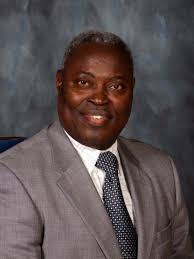 William Folorunso Kumuyi (born 6 June 1941) is the founder and General Superintendent of the Deeper Christian Life Ministry situated at Kilometre 42 on the Lagos–Ibadan Expressway, Nigeria. He is the author of several books.
Kumuyi was born into a Christian family in Erin-Ijesha, Osun State, western part of Nigeria. He completed his secondary school education in 1961 at Mayflower School in Ikenne, Ogun State, from where he proceeded to the University of Ibadan and in 1967 graduated with a first-class honours degree in mathematics, and he later took a post-graduate course in Education at the University of Lagos. He became a born-again Christian in April 1964.
On his upbringing, Kumuyi was quoted to have said
Kumuyi was influenced by John Wesley, Charles Finney and Charles Spurgeon. His father was a member of the Anglican Church. According to an article in The Sun (Nigeria), Kumuyi is also said to be "a one-time member of the Anglican Church (now Anglican Communion), Celestial Church of Christ, Scripture Union (SU) movement and Apostolic Faith before breaking away to found Deeper Life."
Kumuyi began teaching mathematics in 1962 at Mayflower School, his alma mater. He went on, in the early 1970s, to become a lecturer of mathematics at the University of Lagos.
In 1973, while being a lecturer of mathematics at the University of Lagos, Kumuyi began a Bible study group with 15 students who had come to him for Bible training. This training became the foundation of the Deeper Christian Life Ministry. In 1975, Kumuyi was expelled from the Apostolic Faith Church for preaching on the baptism of the Holy Spirit. He continued his independent ministry, which in 1982 became the Deeper Life Bible Church. As at 2005, the Christian ministry is said to have over 800,000 affiliates.
The Deeper Christian Life Ministry founded by Kumuyi has the international headquarters of its church in Gbagada, Lagos. The church auditorium at the international headquarters could sit up to 30,000 worshippers; it was described by experts as the fourth largest in the world. The auditorium was inaugurated on 24 April 2018; the Vice President of Nigeria, Yemi Osinbajo attended the inauguration.
Other notable places of worship of his Christian ministry includes: the Deeper Life Conference Centre in Ogun State at Kilometre 42, Lagos–Ibadan Expressway and the International Bible Training Centre (IBTC) at Ayobo, Lagos.
Joseph Ayo Babalola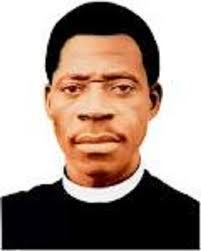 Joseph Ayo Babalola (25 April 1904 – 26 July 1959) was the first General Evangelist of the Christ Apostolic Church, popularly called CAC in Nigeria. He was credited with healing powers.
Babalola was born of Yoruba parents at Odo-Owa, Kwara State, Nigeria. He was brought up as an Anglican. He was registered at an elementary school at Oto-Awori on Badagry Road, Lagos State, in 1914. He got to standard four, before he became a blacksmith's apprentice and he learnt it for two years, before he became a steamroller operator under the PWD (Public Works Department), then under the control of Great Britain, learning to become a steamroller driver. After 15 days of learning to drive the caterpillar, he was able to drive it without any assistance. After nine months; he became a master in his class. A steamroller was first given to him on 1 April 1928 to work on the Osogbo – Ilesha road. On June 14, 1928 he was transferred to Akure – Ilesha road. Babalola was baptized in Lagos lagoon in December 1929.
In 1931 Faith Tabernacle affiliated with The Apostolic Church with general headquarters in the United Kingdom (and not British Apostolic Church, as erroneously called by some authors). Then following a schism in The Apostolic Church about 1940, Babalola went with a group led by Pastors J.B. Akinyele and D.O. Odubanjo to form a new independent church, Christ Apostolic Church (CAC), where he continued his healing and revivalistic activities until his death. The CAC regards Babalola as an apostle, while in actual sense by real church ordination he was not at any time historically ordained into that office. A CAC retreat center was built at Ikeji-Arakeji, Osun State where Babalola was first called in 1928. However, Babalola was not the sole founder of CAC as many claim today but one of the trio of CAC Founding Fathers.
The Christ Apostolic Church has not died along with Apostle Joseph Ayo Babalola in 1959. In fact it has grown rapidly over the years, with many churches under the Christ Apostolic Church name but each church with a specific branch name. The Joseph Ayo Babalola University (JABU) a private Nigerian university located in Ikeji-Arakeji in Osun State, established by the Christ Apostolic Church (CAC) Worldwide is named after him, located at the place where he says he was called by God in 1928.
David Oyedepo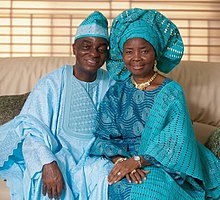 David O. Oyedepo (born September 27, 1954) is a Nigerian preacher, Christian author, businessman, architect and the founder and presiding Bishop of the megachurch Faith Tabernacle in Ota, Ogun State, Nigeria, and Living Faith Church Worldwide, also known as Winners' Chapel International.
The Winners' Chapel International network of churches is located in over 300 cities, in all states of Nigeria, and in several cities in 45 African nations, Dubai, the United Kingdom and the United States. Oyedepo has been seen as one of the pioneers of the Christian charismatic movement in Africa and has been referred to as one of the most powerful preachers in Nigeria. He is the Chancellor of Covenant University and Landmark University. He was named in 2011 by Forbes magazine as being the richest pastor in Nigeria.
On September 27, 1954, David Olaniyi Oyedepo was born in Osogbo, Nigeria, but is a native of Omu-Aran, Irepodun Local Government Area of Kwara State. He was raised in a mixed religious family. His father, Ibrahim, was a Muslim healer. His mother, Dorcas, was a member of the Holy Order of the Cherubim and Seraphim Movement Church (C&S), a branch of the Aladura movement in Nigeria. He was raised by his grandmother in Osogbo, who introduced him to the virtues of Christian life via early morning prayers which she attended with him. She also taught him the importance of tithing.
Oyedepo was "born again" in 1969, through the influence of his teacher, Betty Lasher, who took an interest in him during his high school days. He studied architecture at the Kwara State Polytechnic, Ilorin and worked briefly with the Federal Ministry of Housing in Ilorin before resigning to concentrate on missionary work. Oyedepo received a PhD in Human Development from Honolulu University, Hawaii, US.
According to him, he received a mandate from God through an 18-hour vision in May 1981, to liberate the world from all oppression of the devil through the preaching of the word of faith. This is the inaugural vision that led to the founding of the Living Faith Church World Wide (LFCWW), first called Liberation Faith Hour Ministries, in 1981. Two years later, on September 17, 1983, Pastor Enoch Adeboye, General Overseer of the Redeemed Christian Church of God, ordained David and his wife, Florence Abiola Akano (known as Faith Abiola Oyedepo) to become pastors and officially commissioned the new church. Five years later, Oyedepo was ordained as Bishop.
Living Faith Church (AKA Winners Chapel International) started in Kaduna but moved to Lagos, the former capital of Nigeria in July 1989, to start a new branch of the church after Oyedepo claimed to have received instructions from God to reach out to the people of Lagos.
Oyedepo is the wealthiest preacher in Nigeria with a net worth of over US$150 million. The church owns four private jets and several buildings, including in London and the US. Oyedepo is an author and publisher who has written over 70 titles apart from periodicals. He is the chairman/publisher of Dominion Publishing House (DPH), a publishing arm of the ministry. DPH has over 4 million prints in circulation to date. Through Oyedepo; Covenant University, Faith Academy and Kingdom Heritage Model Schools have been established to equip the youth for global impact. The construction of a third university named Crown University is already underway, located in Calabar, Cross River, Nigeria.
Samuel Oshoffa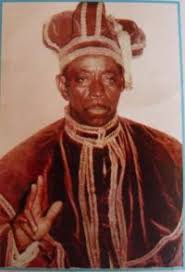 Samuel Bilewu Joseph Oshoffa (May 18, 1909–September 10, 1985) was the founder of the Celestial Church of Christ after reportedly resurrecting people from the dead. He founded the church in 1947 after being lost for three months near Porto-Novo in Benin. The church now has its main offices in Bénin and Nigeria. Five percent, or 400,000, of the 8,0 people of Benin are Celestial Christians. Oshoffa was reported to have had 14 wives and 54 children when he died in 1985 although some say these figures are high.
Samuel Bilewu Joseph Oshoffa (Oju ki s'ofa) was born on May 18, 1909 in Porto Novo, capital of the French colony of Dahomey (now the Republic of Benin) into a Yoruba family of mixed religion. His father was a Muslim but become a Methodist, whilst his mother followed traditional religions but objected to Christianity. His family was a member of the Cherubim and Seraphim Church. His mother left him when he was only three months old to return to Imeko, Nigeria where her husband lived. His father was a carpenter (a fact which was later thought important to a person who later reported receiving visits from Jesus Christ). He married his first wife, Felicia Yaman and she was involved with the launch of the new church. She was said to be able to prophesy conflict and was invited to many of Oshoffa's meetings.
Oshoffa was working in the ebony trade in 1947 when he was instructed to found the new church. He reported that he had been searching in the forests to find the correct type of tree. He said he lost his way and had to live off the land for three months. When he emerged he was empowered with the gifts of healing and prophecy.
A spiritual purification ceremony in Cotonou in Benin in 2009—100 years after the birth of Oshoffa
His first act of healing was reportedly the resurrection of his nephew. As a result, his elder sister, Elizabeth, was the first convert. The nephew was to become recognised as the first prophet of the new church. Over the next few years, several other people were reportedly brought back from the dead by Oshoffa. Between 1947 and 1951, the church grew in the country of Benin. In 1976, it was relocated to Nigeria because Oshoffa was in a minor conflict with the government of Benin. This was timely as he was just about to be arrested. Very soon after arriving in Nigeria, Oshoffa cured a mad woman, although many people doubted this account. Oshoffa held a public meeting in Yaba, Lagos, where those gathered reported his ability to prophecy. In the same year he again claimed a resurrection.
The new church grew rapidly, and it gained followers across West Africa and the world. The church was estimated to have several million followers in 1998. In Nigeria, Oshoffa was sold a large piece of land after the owner was assisted by a "holy man's" intervention in a dream with a legal dispute. The new church continued to receive resistance from the Nigerian authorities, but it was officially recognised in 1958. He took on two partners for the church, namely Reverends Alexander Abiodun Bada and Samuel Ajanlekoko.
Oshoffa died on 10 September 1985 after being involved in a car accident where everyone in the car died. He was buried at Celestial City, Imeko. Oshoffa was the sole source of authority for the church and because of this, his death caused some problems of succession. After some confusion, Alexander Abiodun Adebayo Bada was appointed his successor by the church trustees. Nigeria is considered a diocese of the worldwide church, and with her supreme headquarters at Porto- Novo. Therefore, Benoit Agbaosi would be appointed by the supreme headquarters leaders to lead the church. In the beginning, those who became leaders of Celestial Church of Christ parishes were appointed by the Pastor Founder Reverend S.B.J. Oshoffa. A church is called a parish and the spiritual leader of the parish is called a shepherd. To be a shepherd of a parish, one must be called through spiritual revelation. After the revelation was confirmed, the would-be shepherd was required to serve as an apprentice under established shepherds. As the church grew, it became necessary to establish some form of training system for the clergy. A seminary to train shepherds was established for male clergy a year after Oshoffa's death.
Porto-Novo, the supreme headquarters, chose Benoit D. AGBAOSSI (1931-2010) to succeed the Founder. The church celebrated the 100-year anniversary of its founder's birth with a music festival and had awarded prizes in memory of him in Benin. Five percent of the 8,000,000 population of Oshoffa's home country of Benin were Celestial Christians in 2009.
Timothy Oluwole Obadare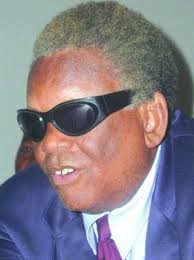 Timothy Oluwole Obadare (April 1930 – March 2013) was a Nigerian televangelist and the General Evangelist of Christ Apostolic Church (CAC).
Obadare was born in Ilesa, now part of Osun State, southwestern Nigeria, to David and Felicia Obadare, a pastor and petty trader, respectively. The majority of documents date Obadare's birth to 1930.
Obadare was educated at the Apostolic Church Primary School in Ise-Ilesa but dropped out due to blindness resulting from a chronic smallpox epidemic.
Obadare was baptized in the Holy Spirit in 1949. He worked as an evangelist with The Apostolic Church (TAC) from 1953 to 1957, following which he joined the Christ Apostolic Church at the behest of Joseph Ayo Babalola.[3] In 1954, he studied at the Apostolic Church Theological Seminary.
Obadare founded the World Soul Winning Evangelistic Ministry. Prior to his death in March 2013, he was the President of the Interdenominational Ministers' Association of Nigeria (IMA).
Obadare received an honorary Doctor of Divinity degree from the Trinity College of Ministerial Arts and an honorary Doctor of Ministry degree from St. John's University in Missouri.
T. B. Joshua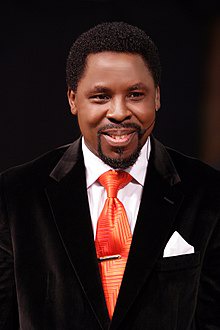 Temitope Balogun Joshua (born June 12, 1963), commonly referred to as T. B. Joshua, is a Nigerian pastor, televangelist and philanthropist. He is the leader and founder of The Synagogue, Church of All Nations (SCOAN), a Christian organisation that runs the Emmanuel TV television station from Lagos.
Joshua is known for his popularity across Africa and Latin America and his social media presence with 3,500,000 fans on Facebook. His YouTube channel, Emmanuel TV, has over 1,000,000 YouTube subscribers and is the world's most viewed Christian ministry on the platform. Described as the "Oprah of evangelism" and "YouTube's most popular Pastor", Emmanuel TV is among the world's largest Christian television networks
He has been awarded various accolades, notably receiving the Officer of the Order of the Federal Republic (OFR) by the Nigerian government in 2008 and being voted the Yoruba man of the decade by Pan-Yoruba media outlet Irohin-Odua. He has been called one of Africa's 50 most influential people by Pan-African magazines The Africa Report and New African Magazine
As of 2011, according to Forbes, Joshua was Nigeria's third-richest pastor, although the claim was immediately denied in a statement by the church. He is known to be controversial, and was even 'blacklisted' by the government of Cameroon in 2010.
Daniel Kolawole Olukoya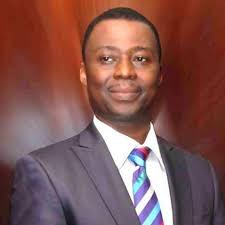 Daniel Kolawole Olukoya founded the Mountain Of Fire And Miracles Ministries at a prayer meeting in 1989 in his living room.
The prayer group purchased a large site at an abandoned slum near the University of Lagos, and converted it into the International Headquarters of the Mountain of Fire and Miracles Ministries, of which Olukoya is the General Overseer. The first service there was on 24 April 1994.
At the new location, worshippers and those seeking help kept coming, leading to a very large congregation. This situation posed a challenge of crowd, growth and expansion management to the leadership of the church. Thus, MFM created a network of branches in every state capital, local government headquarters, senatorial district and locality.
According to the group's literature, it is committed to "the Revival of Apostolic Signs, Holy Ghost fireworks and the unlimited demonstration of the power of God to deliver to the uttermost". As the name would imply, the Mountain of Fire and Miracles Ministries places a great emphasis on wonders, miracles and other Apostolic acts.
Mountain of Fire and Miracles Ministries church in East Providence, Rhode Island
From humble beginnings in the home of Olukoya, MFM has grown to over 300 churches within Nigeria and branches in African and Western countries. Those branches located outside the African continent mainly cater to African immigrant population.
Moses Orimolade Tunolase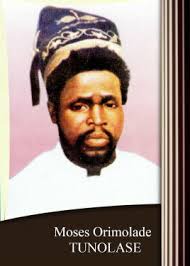 Moses Orimolade Tunolase is the founder of the first African initiated church, the Eternal Sacred Order of the Cherubim and Seraphim, which was established in 1925. The church was born out of the [[African Church founded by J.K Coker a former Church warden in Breadfruit church of Anglican communion among the Yoruba people in Western Nigeria.
Moses Orimolade Tunolase was born 1879 into the royal family of Ayibiri in Ondo State of Nigeria. Orimolade could neither stand nor walk until he was well over five years of age. In an effort to get Orimolade the help he needed, his parents had taken him to St. Stephen's Anglican Church, the only church in the Yoruba town of Ikare in Western Nigeria at the time.
Orimolade was often left in the custody of the clergyman at this Church (Missionary Society) establishment of the Anglican Communion. One night the minister observed a strange light in the church and heard singing coming from inside. The minister discovered that the building was empty, except for Orimolade, who was about 5 years old at the time, sitting on the floor of the church in bright phosphorescence.
At age 12 years, Orimolade had a dream in which he was presented with a rod, a Royal Insignia and a crown. He woke with a personal conversion to the Christian faith and a conviction of his calling to preach the gospel of Jesus Christ but his evangelistic mission did not begin until after a period of seven years in confinement. Some of his close associates at the time attributed this confinement to a protracted illness while others regarded it as a period spent in training and preparation for his missionary work. Orimolade emerged from this confinement with partial recovery of the use of his legs and a remarkable ability to pray and preach the King James Version of the Bible that had been translated into his own native Yoruba language earlier by his tribesman, Bishop Samuel Ajayi Crowther.
Orimolade started his missionary work as an itinerant preacher in Ikare (his Yoruba town of birth) with no formal education. He openly confronted witches and wizards in Irun (another Yoruba town) and pulled down the image of Osijora, one of the idols worshipped in the village. He condemned the prevalent practice of human sacrifice in Benin City. He consecrated a pool in Kaba town and rid it of the evil spirit the villagers had worshipped. Orimolade converted many to the Christian faith. Traditional worshippers willingly gave up their charms and images for burning in response to his preaching and prayer. He directed his converts to the existing churches, irrespective of denominations, and where no church existed he helped establish one. Some of the churches established by Orimolade were actually established for the Church Missionary Society.
The African people converted to the Christian faith by the members of the Church Missionary Society for the Anglican Church and were introduced to the Bible. Some of the Christianized western world views and European moral values contradicted and contravened the nature and culture of the African people. The manifestations of the gifts of the Holy Spirit among the African converts were misunderstood and mistaken by the missionaries for diabolical African voodoo. Polygamous marriages were dissolved resulting in the bastardization of the children from these African traditional marriages.
The availability of the translations of the scriptures in African languages brought the Bible to life among the African people and changed their views of the missionaries and the missions. Drumming, clapping and dancing as methods of worship were embraced by the African people but created challenges for the missionaries and their European concept of worship. The difference in understanding of religious expression resulted in clashes and conflicts between the missionaries and the African leadership in the Anglican Church. The blind insistence of the missionaries on the superiority of the European concept of Christianity provided the moral impetus for the denial of the African leadership the right to succeed Bishop Samuel Ajayi Crowther and left the African people in the Anglican Church disconnected and discontent.
In response the people started gathering into prayer groups called Egbe Aladura. The Aladuras promoted and popularized the power of prayer to heal. When the 1918 influenza pandemic spread to West Africa the people sought healing among the Aladuras. The healing and survival of so many Nigerians among the Aladuras during the Spanish flu spurred the growth and spread of these prayer groups in the early 1920s. Moses Orimolade arrived in Lagos on July 12, 1924 and lodged at Holy Trinity (Anglican) Church with the Sexton of the Church, Emmanuel Olumodeji from his hometown. He started preaching and praying for people all over Lagos in Nigeria. Many people in and around Holy Trinity sought after Orimolade for spiritual inquiry and counseling. He developed a reputation for seasoned preaching and fervent prayer and became known among the people as the "Baba Aladura" (Father that prays). The prosperity and popularity of Moses Orimolade was not welcomed among the Anglican leadership and led to his ejection from the premises of Holy Trinity on 11 September 1924. This aroused the sympathy and support of people in and around the Church. They followed Orimolade out of Holy Trinity and thereafter to his places of residence. Orimolade called this group of supporters and sympathizers the "Aladura Band" and continued his preaching and prayer with them.
Share this post below
??
Want To Advertise On Nobelie?
Click Here
Or Chat Us On Whatsapp
+2349028041964
| Send a mail to
realnobelie@gmail.com or ads@nobelie.com
NOTE:- After Dropping Comment Wait A While, Your Comment Will Appear After Moderation!!