Pastor David Ibiyeomie, the founder and senior pastor of Salvation Ministries spoke on "Wisdom For Distinction" at Salvation Ministries Home of Success Mid-Week Service.
According to Church Gist, he revealed that Wisdom is the ability to use your knowledge and experience to make good decisions and discern differences in people, moments and environments. It is the God given ability to make good judgement per time. Wisdom is knowing the right thing to do and doing it. Matthew 7:24.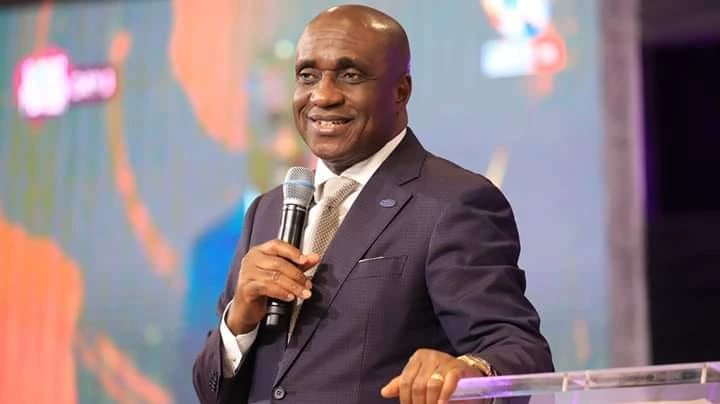 Speaking further, he said that distinction is an act of excellence that sets someone or something apart from others. It is a state of being excellence or superior. So, wisdom for excellence, putting all together is the ability to use your knowledge and experience to make good decisions in life, business and other fields of endeavour in order to become outstanding. If you can't get the definition, get the message. He said that Wisdom is simply hearing God's Word and doing it. "That is whatever I preach now, if you do it, then that is wisdom," he said.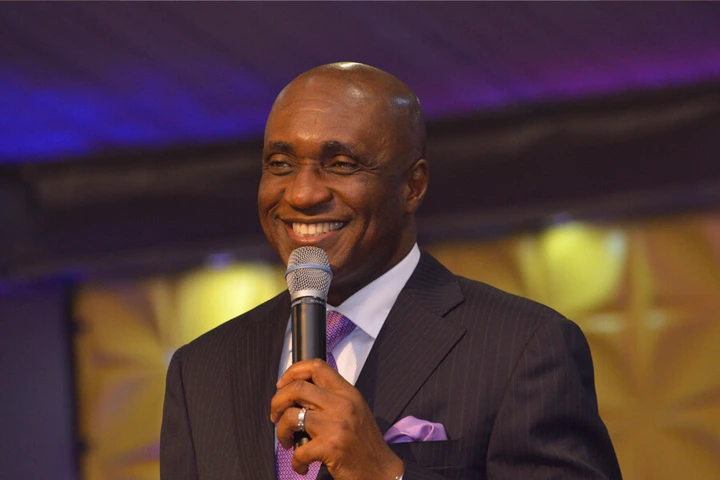 He then claimed that wisdom is not copying notes, wisdom is anything you hear, do it. That's the summary of all the things he is saying. He then spoke to the photographer in front of him. He said, "The man snapping me too, you need wisdom to copy note and stop snapping because all the things you're snapping I don't understand. Leave your camera and don't snap me." He said that he does not mean the man filming, but the man taking photograph, he needs wisdom to listen to what he is saying, so that he can be distinguished. "Sometimes you carry camera and you forget yourself," he said.