The Nigerian Televangelist and Founder of Global Revival Gospel Ministries, Rev. John Akpami has taken to his official Facebook page to send a message to Nigerians ahead of the 2023 presidential election.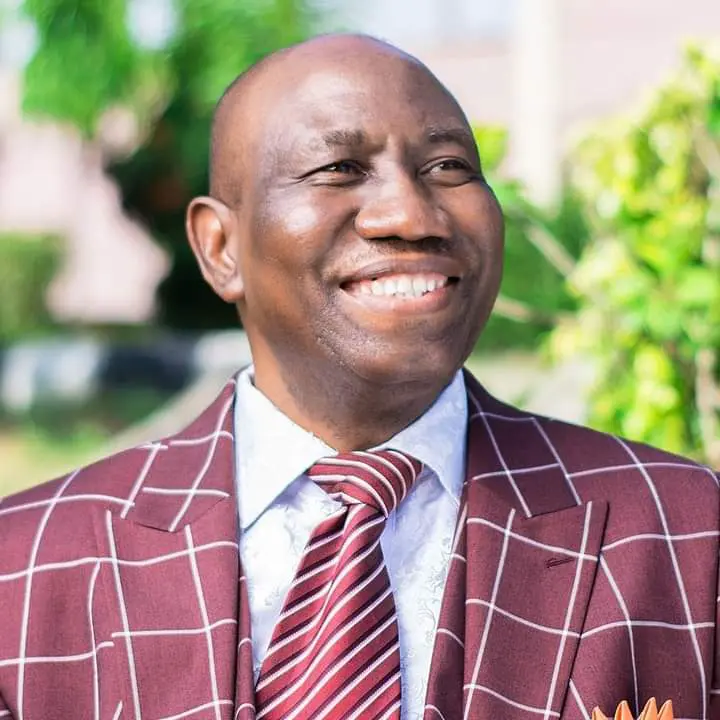 He urged Nigerians to get their Permanent Voter's Card (PVC) and vote wisely, but he also noted that voter's card cannot replaced the place of prayer. He said people should vote wisely but also, there is a need to pray for the nation and the political leaders.
He said God spoke to him about the seat of power in the country. "I don't know how many of you knows that there are some powers that believe this land is under their control. Who will tame them? Is it politicians? There is something the Lord spoke to me years back. He said, when you want to vote politicians for an election, you use your PVC, you vote the candidate of your choice, if you don't like APC you vote for PDP and if you don't like PDP, you vote for APC or other parties. The Lord said to me, behind the seat of power there are principalities and powers dictating what happens. No matter which candidate comes there, if those forces behind the seat of power are not dethrone, no matter who sit on those seat, they will still repeat the same mistakes," Rev. Akpami said.