People will have problems in marriage when they marry the wrong person. If you follow God's directions and leadership, there is no way you would end up making a mistake in marriage.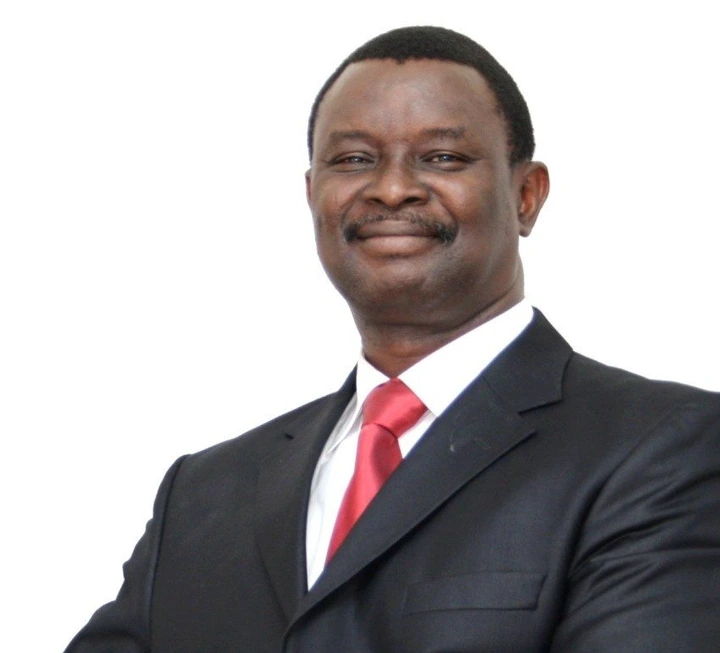 Mike Bamiloye has warned singles that if they choose the wrong person in spite of all the teaching, warnings, red flags and leading from the Holy Spirit, then they should be held responsible for the consequences of their actions.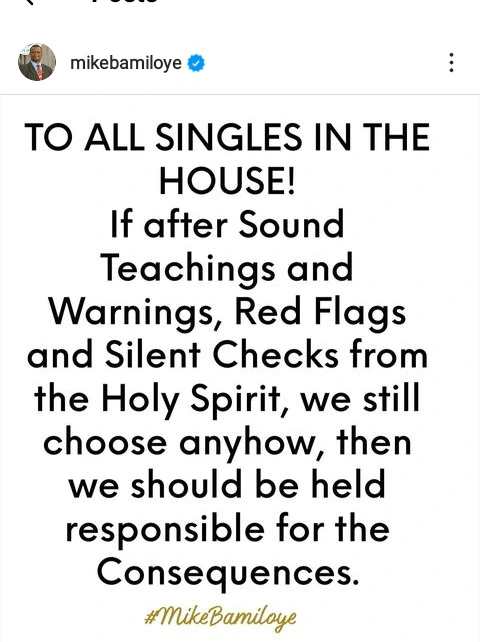 I don't believe that God will seat back and allow his children to make mistakes, especially in something as serious as marriage. First of all, he has provided the Bible for our guidance. If you look at the qualities of a good man in the Bible, and follow those guidelines in the search of a husband, there is no how you will end up with a wrong husband. The same will happen if you, as a man, study the qualities of a godly woman, especially as found in Proverbs 31, you will not end up with a woman you will later regret getting married to.
Apart from the Bible, pastors have done enough justice to the issue of choosing a life partner. In case you did not understand the teachings of the Bible, the pastors made it clearer, and they even presented practical steps.
In courtship, there is no how a bad partner will present his or her evil characteristics. A husband that will beat his wife, will show signs in courtship, and a wife who will cause emotional abuse to her husband, will show signs in courtship. These red flags must not be ignored.
Finally, the Holy Spirit will tell you whether or not a man or a woman is right for you. If you are truly born again, you will be led by God, because the sons of God will be led by the spirit of God, according to Romans 8:14. God leads by giving you peace. If that person is not the right one for you, you will not feel the peace of God when you are around that person.
With all the provisions God has given to guide you, it will be your fault if you still make the wrong decision. God has done his part to make sure you don't make a mistake; it is up to you to do your part by paying attention. Ask the Holy Spirit for help not to miss his leadership. Be blessed.