Instrumentalists are those that are specially trained in the art of playing musical instruments. Those who could play more than one type of instrument are referred to as multi-instrumentalists. Instrumentalists are a very special breed of people that could also be found in the church. They are the ones responsible for operating the electrical and manual instruments of music in the church. They spend all their time rehearsing and practicing to come out good in their presentations most especially during special services in the church. In this respect, Ndepo Tv has shared a message delivered by Evangelist Gospel Agochukwu of Shekinah Arena Gospel Ministries on why it is not proper not to pay the instrumentalists that play in some churches.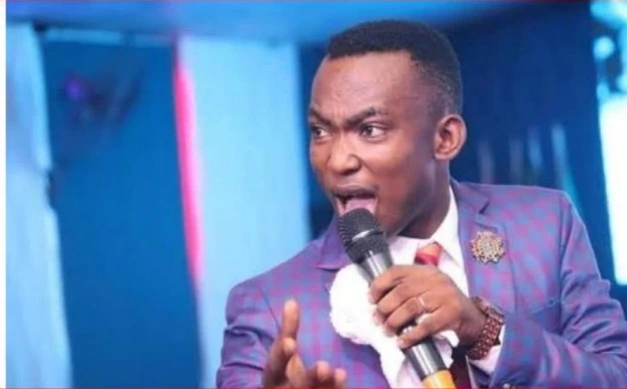 As shared by Ndepo Tv, the cleric has condemned the actions of some churches that do not pay their instrumentalists for their services during programmes. The cleric insists that it is unfair as they are also professionals in their respect. They have laboured to gain the knowledge hence, it is worthy to appreciate their services. As shared by the cleric, the kind of impact the instrumentalists do make in the church has saved many lost lives. Some persons come to church depressed and would eventually return home happy because God has visited them through one of the mediums most especially through music.
According to Ndepo Tv, the cleric has also reiterated the fact that the act of not appreciating the services of some of these instrumentalists is why the Church of God is losing its talents to the world. Many talented people are now into the world because the church has refused to Encourage them. Some so many musicians are making waves in Nigeria now, so many of them started from the church. Some of them left the church and are now superstars singing worldly songs. They were not encouraged in the church hence, they sought fulfilment from different areas where their talent and services would be appreciated.
The cleric has also condemned the word that some do say in the respect that these instrumentalists are working for God. It is not supposed to be so. The scripture also implores believers to always pay for the services of the ministers of God as workers are entitled to their payment after services are rendered. The cleric in his words has condemned the act of some clerics that says they do not pay for their services, you don't bless them in your church, should be to your reason but you saying they are working for God is wrong, they are supposed to be encouraged. Discouragement can kill the zeal and interests of a passionate person.