One of the issues facing the economy sector in Nigeria today is the issue of power. For any companies or organizations to thrive, there is need for constant power supply and this is lacking in Nigeria today.
While talking about power, the former senator from the northern Nigeria and a well known author, Shehu Sani has just taken to his verified twitter page to nominate a popular dignitaries that the FG should appoint as the next minister for power.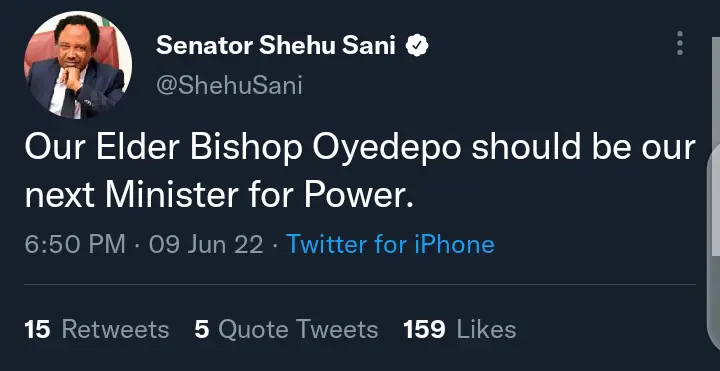 On his twitter page, senator Shehu Sani said "Our Elder Bishop Oyedepo should be our next Minister for Power."
Bishop David Oyedepo is a Nigerian preacher, Christian author, businessman and the founder of the Living Faith Church that has it headquarters in Ogun state. Bishop Oyedepo is a well respected man of God in Nigeria and he has nothing to do with politics.
Although, Senator Shehu Sani did not give the criteria and reasons on why he felt the Bishop should be appointed as the next Minister for Power. However, so many people has reacted to this by sharing their own opinion about this, see what a few of them are saying;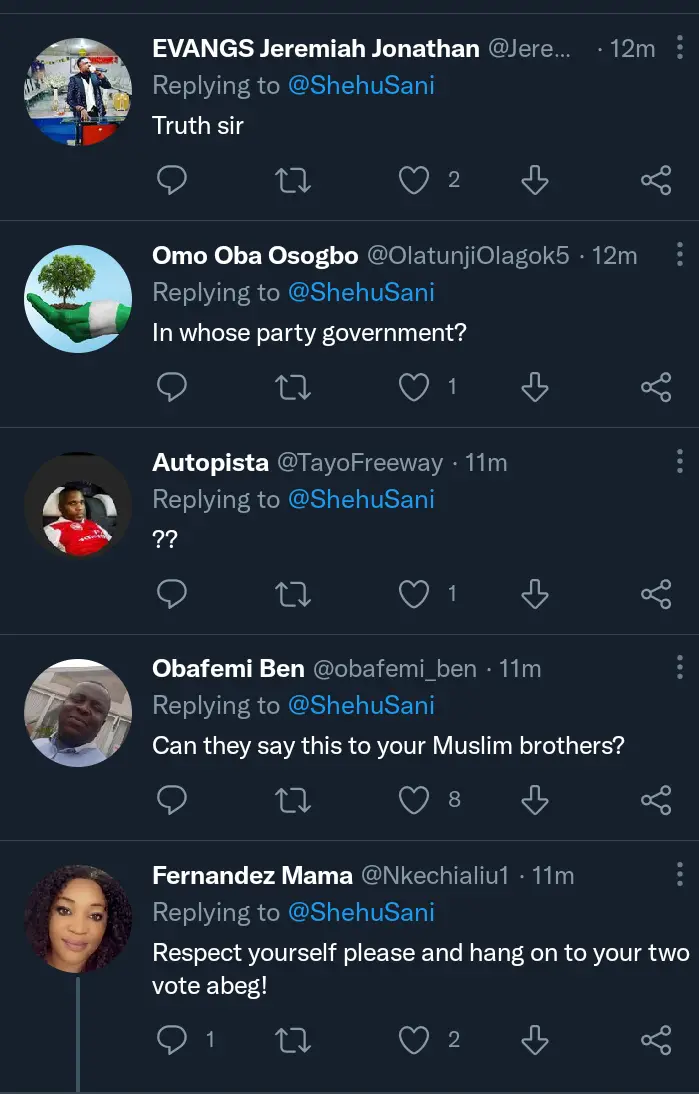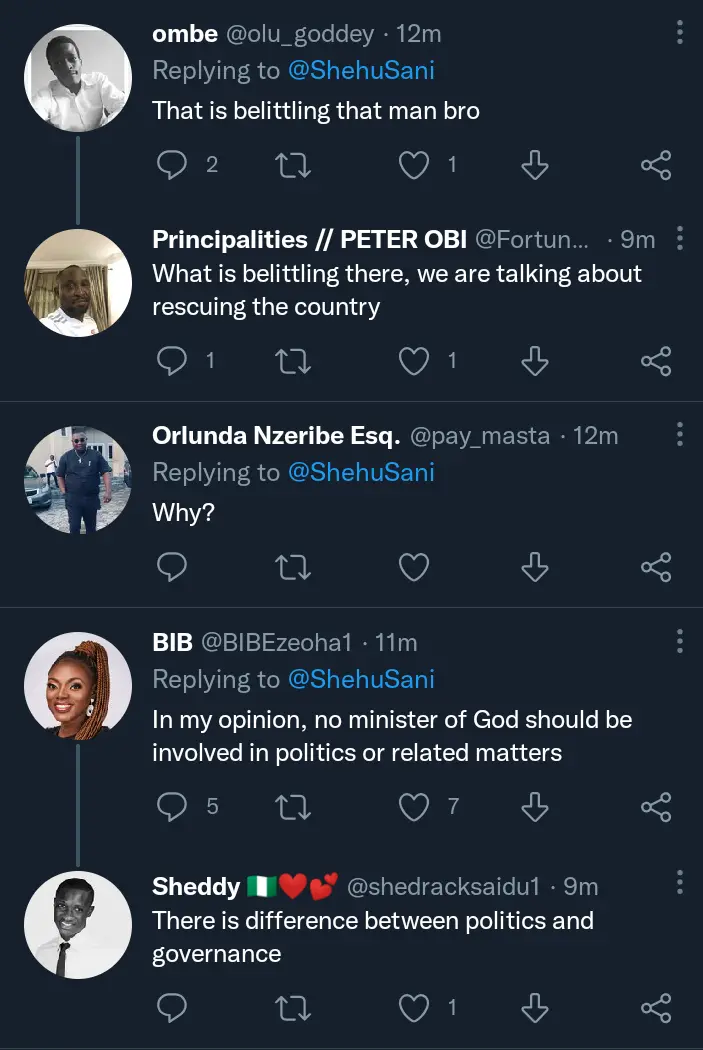 What do you think about this?