Pastor Chris Oyakhilome Used Bible Verses To Explain How The World Will Worship Satan After Rapture.
Pastor Chris Oyakhilome, the founder and president of LoveWorld Incorporated, also known as Christ Embassy spoke about the worship of Satan which will happen after the rapture.
He then read the book of Revelation 13 :4 to explain it and it says, "And they worshipped the dragon which gave power unto the beast: and they worshipped the beast, saying, Who is like unto the beast? who is able to make war with him?" He then said that after the saints have gone with Christ in the rapture, those who remained will worship Satan.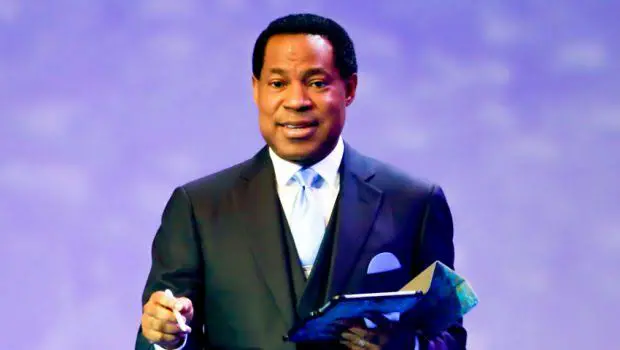 According to him, the beast will make use of Artificial intelligence to ensure dominance over the people and he will be the Antichrist. The rulership of Satan on the earth then will be very easy because the whole world is inter-connected. We have come to a level where you send a hundreds of letters to people and all of them get their names written on the database. No more general letters; everyone gets a letter with his own name. All these shows that it will be so easy for Satan to rule on earth. May we not experience this deadly rule in the name of Jesus.