4 Mistakes The Pharisees Made That Christians Should Not Make Today – Pastor Kumuyi
Pastor W.F. Kumuyi, the General Superintendent of the Deeper Christian Life Ministry spoke to his congregants about "Permanently Abandoning Ensnaring Traditions And Embracing Truth" during their Tuesday Leadership Development Message.
In one of his sub-topics, he talked about "The Tradition of External Righteousness Without Salvation." He said that at the time of Jesus in Israel, the Pharisees were in charge of keeping the laws. They were the people who took the laws that God gave them in the old Covenant and Testament very seriously and fought for them. At that time, they were the ones who fought for the faith. They thought they had to keep an eye on and protect everything that had been passed down to them in the Old Testament.
However, they, unfortunately, made mistakes and the man of God mentioned four of them. They are:
1. They watched over the prophecies that Christ would come, prophecies which were spread over the Old Testament from Genesis to Malachi, but they didn't watch over it to know that Christ would come.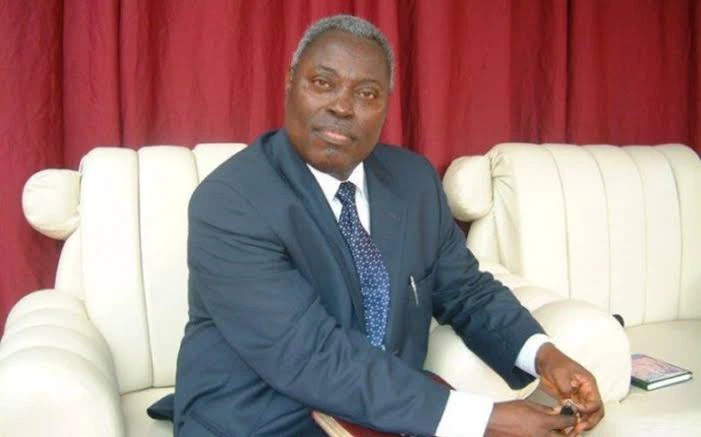 2. They did not watch over the promises of God. They had replaced the word of God with traditions, so the promises God gave them on what the Lord would do when He came: saving, forgiving, cleansing and bringing the mind of God to them were all lost on them.
3. They didn't watch over personal experiences they could have like Abraham, David, Samuel, Enoch, and Elijah had experiences that would have led them to God.
4. They watched over more on things which they brought in on their own understanding of religion.
He went on to say that there are still individuals like these in the world today who have received the word of purity and righteousness and are prepared for heaven, but that we are no longer keeping watch over the prophesies, promises, and Great Commission that the Lord gave us. These days, we keep our eyes on the traditions and views of our many religious groups while neglecting the Lord's inspired Word.
Finally, we should not make the same mistakes as the Pharisees as Jesus said they made void the word of God by their traditions. Where do you lean? Do you lean on traditions which at times may be very simple more than the word of God? If we are no longer watching over holiness, and the truth of the word of God which saves and makes us to be upright and truthful, and watching over external things, we have lost focus.
(Fast forward to 10 minutes 30 seconds)