10 of the most influential CAC Prophets of all Time And their Exploits
When the missionaries introduced Christianity to Nigeria, it was considered ungodly the concept of visiting the ancient oracles to solve different kinds of myths and witchcraft, but the mission churches did not provide a replacement. African indigenous churches, especially CAC, had to adequately replace diviners with prophecy and divine healing for inquiries. Some of the notable men who have manifested these spiritual gifts, while few are still alive, have triumphantly joined the saints.
Here are 10 of CAC's most influential prophets and their ministerial exploits
1. Sophia Odunlami: (Born Around 1899)
The first known Nigerian prophetess Sophia Odunlami came from Isoyin. She was a charismatic and visionary leader. Her charismatic personality helps break down the restrictive cultural barrier that confronted Yoruba women in the early 20th century and created opportunities for women in the church. She was one of the movement's founders who metamorphosed into CAC and she was known to promote the use of "anointing." Carbon "for Pentecostal healing movement.
She became widely known around 1918 when, through revelations and the outpouring of the Spirit of God, rainwater and prayers were prescribed as the solution to the influenza of 1918 that had already closed to 500,000 Nigerians at the time. Several citizens have allegedly received divine relief from influenza through her prophetic-healing program. It has also allegedly performed numerous miracles by her
Sophia later became an itinerant Pentecostal evangelist who emphasized repentance, regeneration, sanctification, and especially divine healing through faith in Jesus' blood.
2. Prophet Daniel Orekoya ,(1900?-1931)
Prophet Daniel Orekoya, an Ijebu man, is one of the prophets that God used to ignite the Oke-Bola, Ibadan revival in 1930. He was a sexton at Idi-Oro, Lagos, under the extinct community Religion Tabernacle. Orekoya was born at a time when child deaths were rife. He 'd not been expected to survive. He was short-statured, one-eye disabled.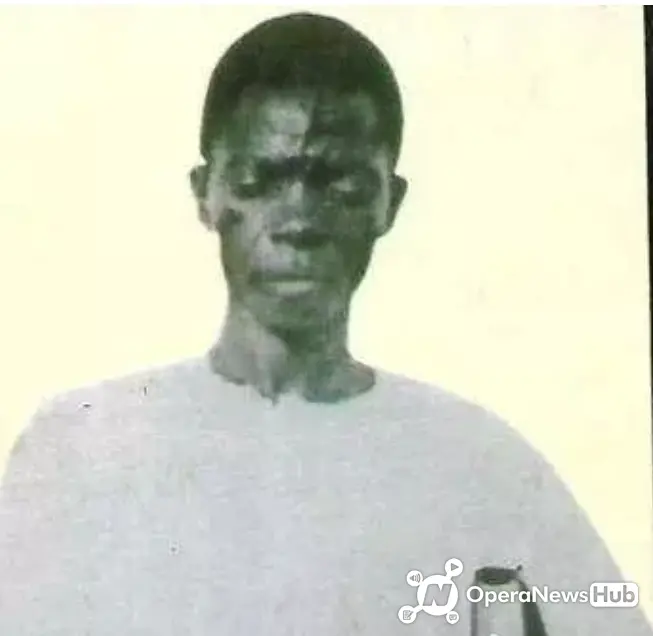 He was not the kid any parent is going to spend a great deal of confidence on. But Daniel Orekoya who was offered no chance to live; decided to follow God over time. He later continued to Ilesha when he learned about the wonderful work God used to do the famous Ayo Babalola. Orekoya was one of those who caught Prophet J. A. Babalola's 1930 vision at Oke Ooye, Ilesha
1930 Revival in Ilesha.
That year 1930 there was a mighty move by God in Ilesha. But then, after a series of revival meetings during which God used him mightily along with Babalola, Orekoya set off from there to return to Lagos. He returned, proclaiming God's power and the use of water to heal diseases. Though on the journey back home, he was unable to travel much further by the time he arrived at Ibadan. There had been a massive outpouring of the power of God. One of the miracles that God performed through him was that of a woman who was restored to life four days after she passed on. By the way, the lady at the time of her death was pregnant. She returned to work, gave birth to her baby, and later lived several more years.
He was said to know only one verse in the bible because he was uneducated but he performed 1,981 documented miracles with a total of 22 people raised from death between September 24th and October 4th 1930. But the striking thing about him is that the years of his impact before his life ended abruptly were just about three years or so. However, those three years were years of excellent achievements that in those days gained newspaper coverage.
3. Joseph Ayo Bablola (1904-1959)
Joseph Ayodele Babalola was born on April 25, 1904, to an Anglican family. On the night of September 25, 1928, Babalola's ministry journey began when he suddenly became restless and could not sleep. Days later he had heard a wonderful voice calling him three times "like the sound of many rivers." The voice was loud and clear and it told him if he refused to heed the divine call to go into the world and preach he would die.His ministry took on another aspect at the peace meeting in Ilesha in July 1930, when a sudden strong sweeping revival broke out in the Church of the Faith Tabernacle Congregation in Oke-Oye, Ilesa, in the middle of the conciliatory gathering. It was also recorded that about one hundred lepers, sixty blind people, and fifty lame people had been healed by Babalola within three weeks.
Enabled by the power of the Holy Spirit, Babalola is known for spending several weeks in prayer. There is a spot on top of a mountain named "ori oke Aanu" (Mountain of Mercy) in Erio-Ekiti state where he kneeled to pray and suddenly pierced his knee through long kneeling hours to pray to leave a giant hole in the ground. There the hole remains till the date. It was also claimed that the prophet frequently saw angels carrying divine messages to him, and an angel appeared to him during one of his prayer sessions and brought him a big yam that he commanded him to eat. The angel said the yam was the tuber that God filled the entire universe with.
Giant holes formed by his knees still on the mountain till date.
Once, while he was in a prayer retreat at Ido-Ajinare in Ekiti State, he heard the sound of a moving object after hours of prayer, where the Lord instructed him not to open his eyes. A large python crawled over him while he continued in prayer. God told him later to open his eyes and he was readily compliant. Just a short distance from where he was sitting, the Lord pointed to the python which had been roasted as though it had been shocked by an electric current. God told him with this evidence that he had turned him into the coal of fire, and that he had now become untouchable for evil power.

The CAC owned University Named After him.
The C.A.C. believes that Babalola's spiritual power placed him on an equal footing with Biblical apostles such as Peter, Paul, and others sent out with authority and in Jesus ' name.
4.Prophet Emmanuel Omotunde ( 1864-1960)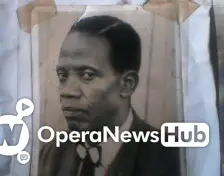 He is one of the most powerful anointed vessels ever created by God. Prophet Emmanuel Omotunde, popularly known as Ajaye 's prophet, is an extraordinary force carrier who later left CAC to set up the African Apostolic Church in 1939. His exploits are mind-blowing that even Apostle Babalola himself attested to the fact that the anointing on him(Babalola) was liquid in a bottle while that of Omotunde in a Calabash was like that. He also names him OGA(a more distinctly anointed apostle)
Omotunde was so full of God's grace in his days that at any moment in time, people followed his movements and places across every village that is turned upside down in roars and the noise of miracles and wonders. Apostle Omotunde is going to take a live lizard out of a crazy man's body and then make the mad man whole. He was notorious for lining the people up in his meetings by their illnesses and disabilities hunchbacks, blind, lame, etc, And he blesses the name of God and declares in Yoruba in one utterance "Baba, ya won si mimo" (meaning lord, sanctify them), by the time his hands are down they are all washed clean of whatever ailment they come with.
He carried out several works of deliverance which included the excretion from people of snakes, eggs, coconut, sharp objects, and other dangerous reptiles. He was also said to have brought out the rain when there was a drought in Ado Ekiti for five months. By the time he was about to leave the earth. He came with his men from a journey and suddenly stopped and said, "I hear Babalola accusing me of what I haven't done in heaven right now," he said, "wait! I'm going,' he left their midst, laid down softly on the table, died and that's it.
5.Prophet David Olulana Babjide (1900-2012)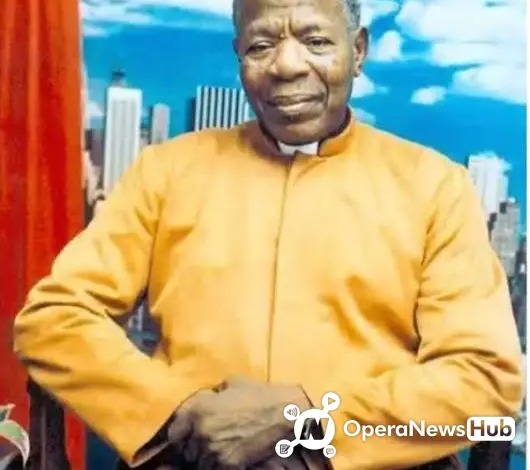 The 2nd General Evangelist of Christ Apostolic Church, Prophet David Olulana Babajide, was born in 1900 in Okemesi-Ekiti, in Ekiti County. Before his call, Prophet Babajide was an enormous experience teacher at the school. He resisted the Lord 's call to full-time service in the ministry of the gospel for some years. The Lord had urged him since 1929, but the teaching profession's lure kept him away. Nevertheless, he gave himself up in the Lord's vineyard for voluntary service. In 1937, he eventually conceded and resigned his appointment to teach at Ikire-Ile. In the life of David Babajide, the Lord manifested Himself powerfully that year. Prophet Babajide, nicknamed "Jesus' Singing-bird," is well known for his beautiful voice and a rich repertoire of choruses and songs from the Gospels. He is an accomplished composer, an accordionist, and a reputed evangelist. He was ordained a Pastor in the Apostolic Church of Christ in 1949, named General Evangelist in 1959 following the death of Apostle Joseph Ayo Babalola, a position he held for 32 years until retiring in 1991 as a church trustee.
He set up the School of Evangelists and Prophets at Ilesha where many ministers holding responsible positions in CAC have received their training today. Some of his miracles include Miraculous rainfall through his prayer, The casting out of the spirit of guinea worm that lived in the stream and affected people with guinea worm disease in Akoko, Demonic tree withered through the prayer of Prophet Babajide in Modekeke, Ile – Ife, Interpreting the language of birds, Interpreting the language of infants among many others.
6.Prophet Samson Oladeji Akande (1896-1999)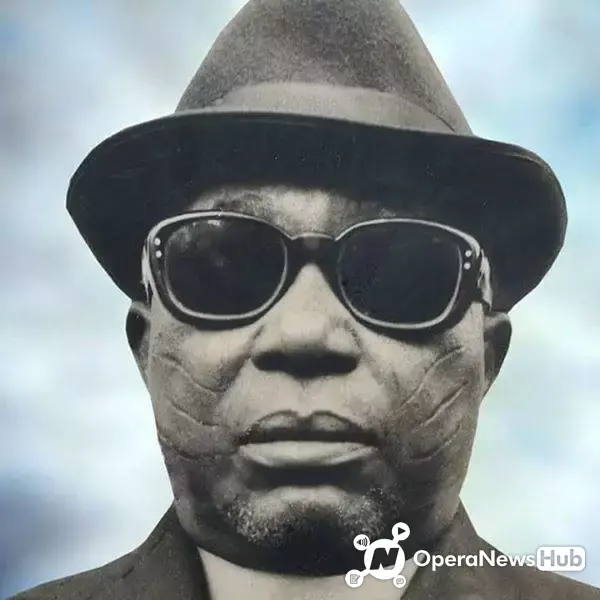 Ovulation is the release of ovaries' eggs. This phenomenon takes place in women as the ovarian follicles split and expel the secondary oocyte ovarian cells. [1] After ovulation, the egg will be available for sperm fertilization during the luteal phase. Additionally, the uterine lining (endometrium) is thickened so that a fertilized egg may be received. If no birth occurs, during menstruation, both the uterine lining and blood may be shed. Yet God flipped that upside down too. His name changed in the year he gave birth to a living child. People started calling him Baba Abiye. That is how the name baba Abiye came about.
Prophet Samson Oladeji Akande got the call to start a mountain of prayer in 1944 and as instructed by God he set off on the journey to a mountain after the Osun River, where he contended with the evil being, the first of which was a python that used the hill as its enclave. "Having overcome the python, he encountered another evil force, the queen of the hill (Barebaduntan) and her disciples, whose abode was in the womb of the hill, but the power of prayer coupled with the blessing of the Holy Spirit, the queen, and her disciples were violently removed from the hill, paving the way for God's vow to manifest in the life of the blinded prophet Akande. The Mountain of Prayer thus became known as Ori Oke Baba Abiye. For years it has become a meeting place for those who seek God in their lives for a touch. Baba Abiye passes away in 1992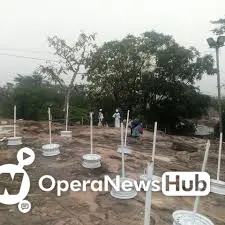 Baba Abiye Mountain at Ede.
7. Apostle (Dr.) Timothy Oluwole Obadare, (1930-2013)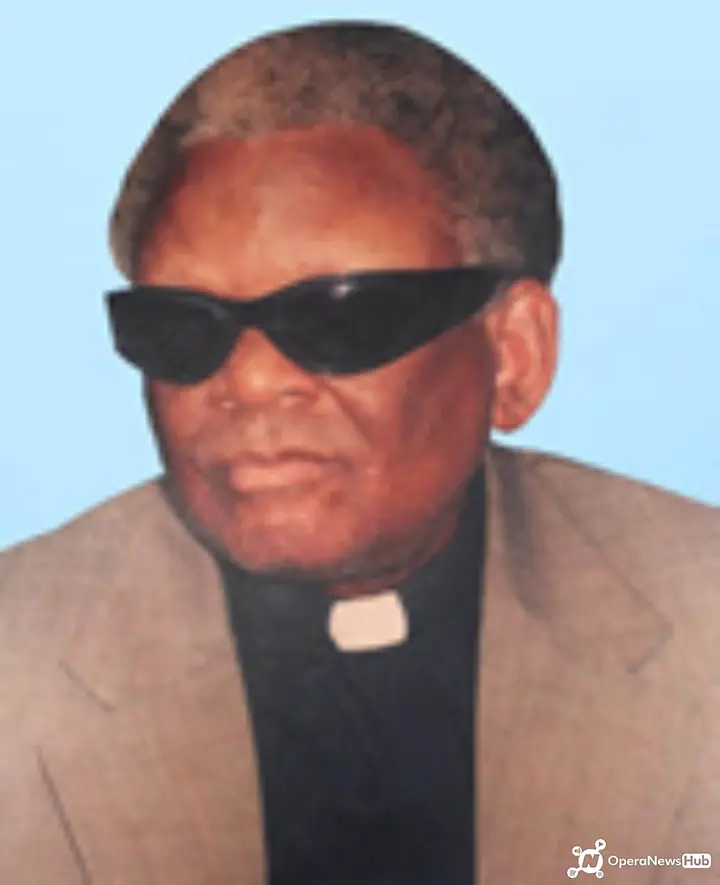 He was born at Ise-Ilesa, Nigeria 's present-day Osun State. Timothy attended primary school in the Apostolic Church, Ise-Ilesa, but was unable to complete his primary education as he developed an eye problem caused by a chronic smallpox epidemic that ravaged his whole community and cost him both eyes to use. His parents' efforts to rescue the situation and help restore his sight proved unfruitful.
Though physically disabled, Obadare began his career as an evangelist in the Apostolic Church of Nigeria in 1953. However, he was mindful that the Holy Spirit was the most important tool any man of God required for spiritual activities and he embarked on a lengthy session of fasting and meditation to pursue the force of God as evidenced by the church's two evangelists. Coming out of the room on the seventh day, he went straight to the church where he preached for four hours, and afterward, nearly 350 people were miraculously healed by God through his ministry, suffering from a cough epidemic that had broken out in Ilesa at the time.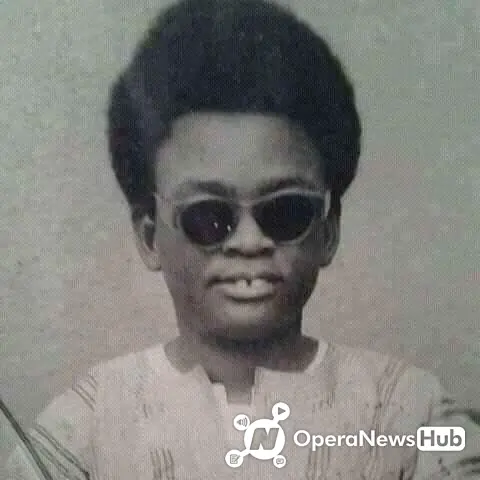 Obadare As A Young Evangelist
For four years, from 1953 to 1957, Obadare served faithfully for the Apostolic Church, until he was introduced into the CAC by Apostle Joseph Ayodele Babalola through divine providence. He worked in many towns and cities across south-west Nigeria after joining the CAC before settling permanently in Akure in 1965. He successfully spread the gospel to the far corners of the world, as an itinerant prophet and evangelist. He developed this power to perform miracle actions and God uses him to save people from the clutches of witchcraft that controlled the Yoruba community of the time. Obadare was admired for his efforts in soul-winning outreach evangelism that played a major part in his tremendous achievements. Despite his blindness and limited upbringing, Obadare 's Bible mastery was exceptional and intimidating even to the sighted.
He founded the CAC Oke-Itura (Mount of Comfort) at Akure in September 1968, which gradually became Koseunti's parent organization, Wosem 's international headquarters, which from 1979 became a dynamic systemic evangelism organ for the Christ Apostolic Church. WOSEM Revival Centers are present all over the world today. He went to be with the Lord at the age of 83, on March 21, 2013.
8.Prophet Gabriel Oyelami( 1910- 2016)

Prophet Gabriel Oyelami is the founder of CAC Ori Oke Alasepe, Ile Aanu, Oluwatedo, Ikire, Osun State, and rose to the post of Supreme Council Deputy General Evangelist of the Christ Apostolic Church (CAC) before he died at the age of 105. Prophet Oyelami was in charge of his food during Apostle Joseph Ayo Babalola 's lifetime and he was also his assistant in his ongoing missionary journeys. His ministry of prayer started on Ikoyi Mountain in Osun State Nigeria West Africa after which, in 1996, he moved to his present and permanent site in Ori Oke Alasepe Ile Anu Oluwatedo in Ikire Osun State, and then the ministry expanded even after his death.
It was reported that after watching his three senior friends (Babalola, Babajide, and Obadare) command bush meat, cold water, and Garri respectively after 40 days of fasting. He was angry and went to the bush for an additional 7 days in addition to his 40days. It was reported that his words broke the mountain into pieces and called out cement from nowhere when it was time to construct his church. He died on 12th February 2016
9. PROPHET OLOWERE(1931)
Prophet M.O. Flower popularly known as Baba Automatic is one of the most respected gospel ministers of the Christ Apostolic Church. He spearheaded the planting of several churches within the CAC mission with his journey into the ministry spanning six decades, starting with the CAC Oke-Imole, Agbowo, in 1978. Several varieties have been raised by the CAC Oke-Imole. His Automated Prayer branded system includes over 35,000 people coming from within and outside Nigeria. It can be said that the apostolic exploit of Baba Olowere, who worked under the tutelage of Prophet Babajide from 1974-1974, is a phenomenon; he takes "NO" for an answer. He was said to be bound for a crusade in Oshogbo one day when his car was intercepted by the officers. They still didn't allow him to go after giving them all the documents they requested. He then stepped out of the car, removed one of his shoes and threw it into the bush, told the police, go and look for it until I get back from this program, time is running against me already.
The policemen went into the bush and were looking for the shoes, Baba did not return until the next day and when he reached that portion, he shouted eyin ore mi moti de o (my friends I've come oooo). The policemen came out of the bush, fighting on who would give the shoes to baba; he took it from them, prayed for them, and told them never to harass a man of God again.
10.PROPHET S.K ABIARA.(1942)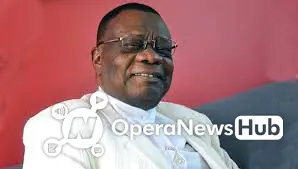 Prophet Abiara was born in August 8, 1942 in Erinmo IJesha Osun State .He is an international evangelist with firebrand in him. He rose to the rank of Deputy General Evangelist (DGE) in Christ Apostolic Church (Worldwide) in 1998 and was subsequently appointed the General Evangelist, CAC (Worldwide) in December, 2006. He retired in 2017 after 10 years as the top evangelist of the ministry. God called him to be a Prophet while working as a government officer at Akufo Farm Settlement, a village on the outskirts of Ibadan and from his living room in Akufo, his personal ministry C.A.C Agbala-Itura, now boast of a 25,000 capacity auditorium in its International Headquarters in Ibadan.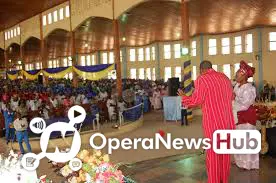 CAC Agbala Itura Auditorium
Miracles like no other were reported in his ministry, pregnant mothers gave birth with little to no midwifery help, and those who had long been relegated to the wheelchairs got their miracles and began to operate, the blinds saw. Healing of illnesses and diseases which have defiled medicines. For special deliverance prayers, a section of the church premises was dedicated to the mentally offending individuals and subsequently healed of their infirmities.
In line with the Founder, Apostle Ayo BABALOLA's revelation from God, there existed a well by the church – 'OMI IYANU' – miracle water with 24 hour apostolic prayer sessions to bless water for miracles for people to drink. No one drank the drink, and stayed the same. With the power of the Holy Ghost it is a well healing.