Pastor Chibuzor Gift Chinyere, the founder of Omega Power Ministries (OPM) has stated why he's granting a scholarship overseas to the former Chicken Republic guards.
You could recall that the young men reportedly lost their jobs after they were seen dancing on duty and the report which went viral on social media got the attention of pastor Chibuzor who made it known in a comment that he's sending them overseas.

Pastor Chibuzor in a recent Facebook post has stated that the reason why he's sending the sacked guards overseas is not that he's in support of what they did that made them lose their jobs but because they're too young to work as security guards.
He said that he's never in support of staffs dancing during their working hours, he also revealed that he currently has over 10 thousand staff working under OPM and he can never be in support of 'carelessness' during official hours.
He said that another reason why he's sending them overseas is because of the many golden opportunities out there. He said that he learned during an interview with the boys that they're both below 18 years which confirms his suspicion of them being minors.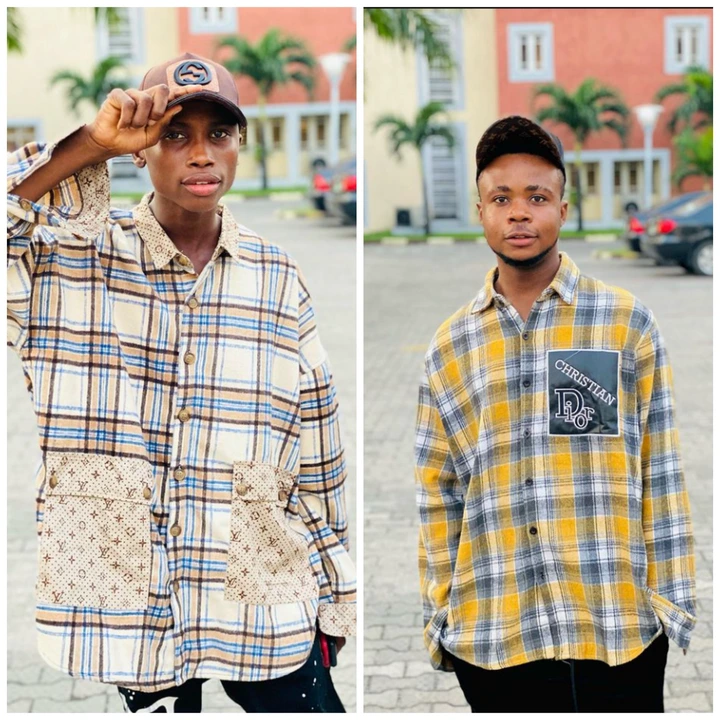 He said he's arranged for their arrival and they're currently in Port Harcourt, he also made it known that the traveling and visa processing will commence tomorrow.
He also revealed along the line that some of the students he sent overseas are doing well, he said that they're working and sending money to their parents in Nigeria while studying abroad. At the end of the post, he gave all glory to God for everything.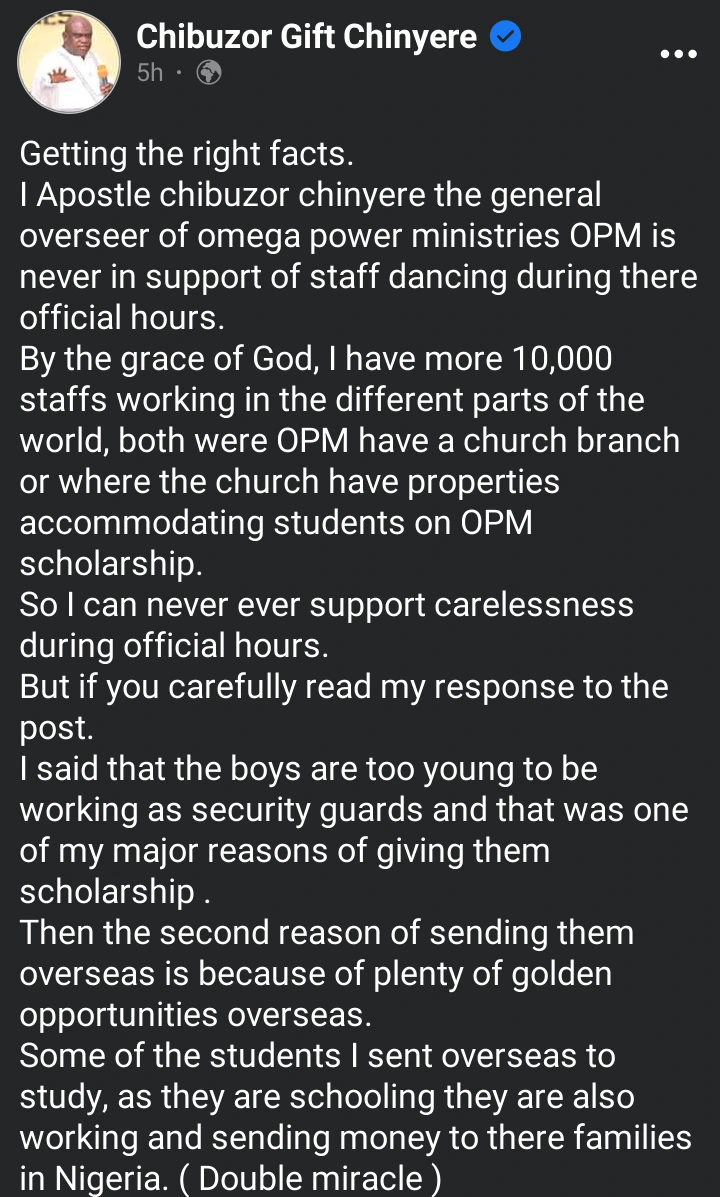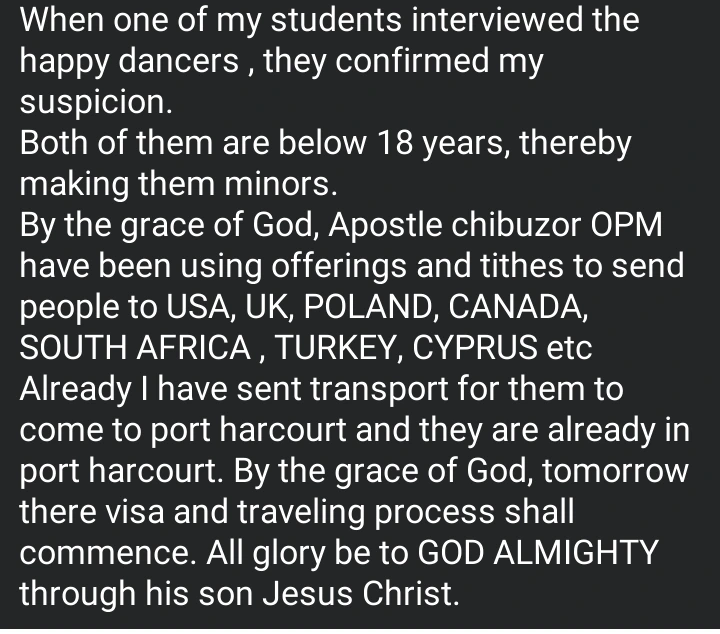 Indeed, God works in mysterious ways and blesses us in the least expected time, don't forget to leave a share and a comment down below.